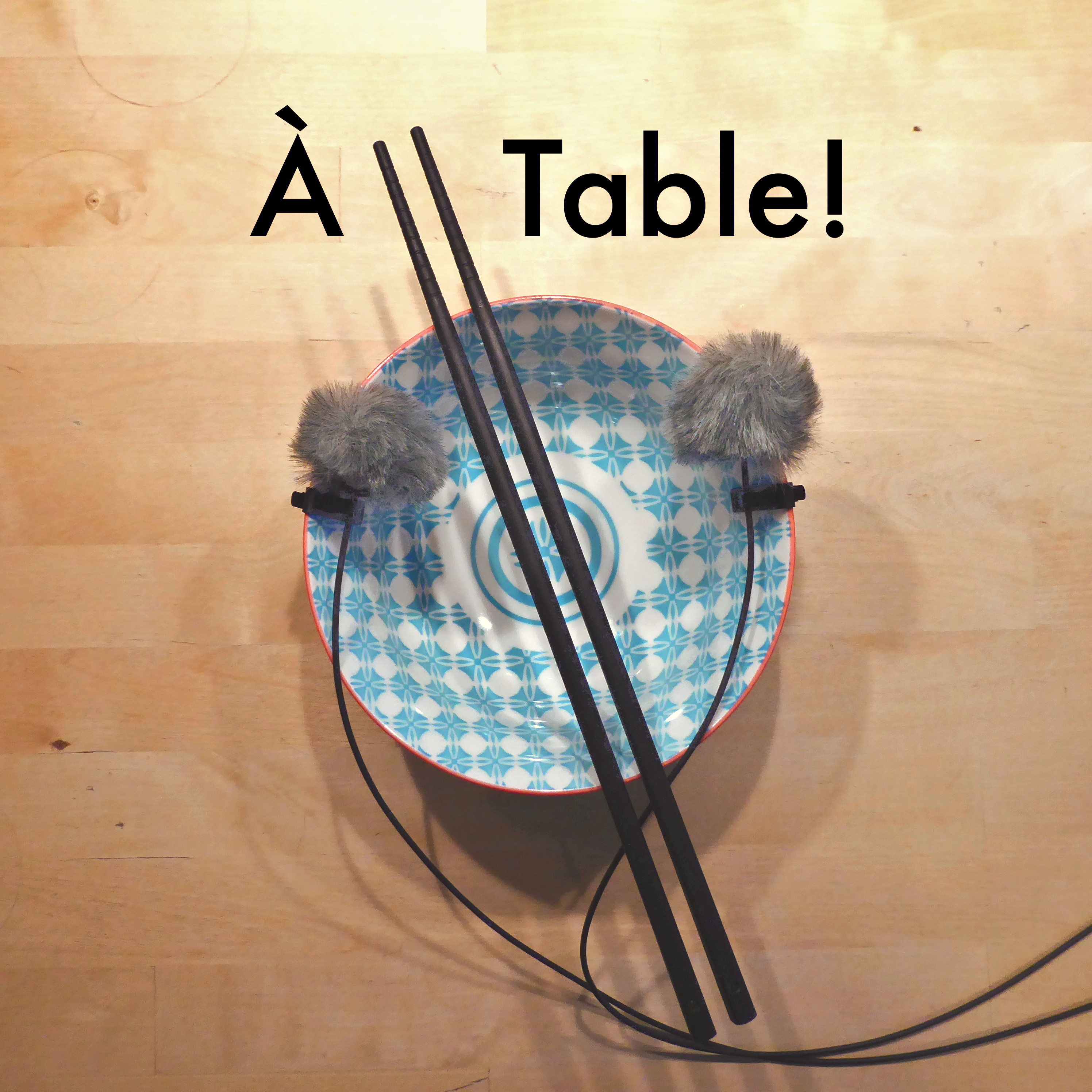 Every day from 12 noon until 2pm during Radio Art Zone, which runs from 18th June to 25th September, we will broadcast live from a kitchen in the Esch2022 area.
And this kitchen could be yours!
A small and friendly team from Radio Art Zone will travel to a different kitchen / garden / picnic area / canteen / café each day, bringing with them almost invisible microphones, a healthy appetite, and visiting international artists (expert dishwashers).
As the host you would provide the location, the recipe and the culinary skill, and we will help prepare the meal and cover the cost of the ingredients. Plus you get the chance to call: "À Table!"
These lunchtime radio shows will establish an informal setting in which to share an everyday activity and chat about whatever happens to cross our minds. There is no specific agenda — ideally we will all forget that we are even on air.
If you live in the Esch2022 area and are interested in having Radio Art Zone broadcast live from your kitchen, please send us an email at kitchen@radioart.zone and we will be in touch.
Tous les jours de 12h à 14h, durant toute la durée de Radio Art Zone, entre le 18 juin et le 25 septembre 2022, nous émettrons en direct depuis une cuisine de la zone Esch2022.

Et cette cuisine pourrait être la vôtre !

Une petite équipe sympathique de Radio Art Zone se rendra chaque jour dans une cuisine / un jardin / une aire de pique-nique / une cantine / un café différent(e), apportant avec elle des micros presque invisibles, un bon appétit et des artistes internationaux de passage (experts en vaisselle).

En tant qu'hôte, vous partagerez avec nous votre lieu, vos recettes et compétences culinaires, et nous vous aiderons à préparer le repas et à couvrir le coût des ingrédients. De plus, vous pourrez dire: "À Table !"

Ces émissions de radio à l'heure du déjeuner établiront un cadre informel dans lequel nous partagerons une activité quotidienne et discuterons de tout ce qui nous passe par la tête. Il n'y a pas d'ordre du jour spécifique — dans l'idéal, nous oublierons que nous sommes à l'antenne.

Si vous habitez dans la région d'Esch2022 et que vous souhaitez que Radio Art Zone soit diffusée en direct de votre cuisine, envoyez-nous un mail à kitchen@radioart.zone et nous vous contacterons.