Friday 2 September
from 14:00 CEST until 12:00 noon on Saturday 3 September
WorkArt is a piece of sample-collage plunderphonic audio art inspired by, commenting on, and synched loosely with the Western WorkDay.
Certain parts of the piece are synched to various important moments in the WorkDay – at 2pm, the piece begins with a return to work after a long lunchbreak; at 3pm we hit the afternoon slump; at 5pm we're asked to work late; at 7pm we finally get home; at midnight we're having a midnight snack; at 6am it's time to wake up for work again; at 9am we have the morning meeting; at midday it's time to go to lunch again – and the cycle repeats until we retire or die.
Between these moments of real-time economic treadmillery, Buttress uses her breakcore-infused audiopiratical intellectronica to dissect and interrogate concepts such as class, unemployment, fatigue, work/life balance, hierarchies, a universal basic income, insomnia, creativity, circadian rhythms, burnout, money, nightmares, need, status, anarchy, loyalty, fungibility, value, and death.
But this is not some dry documentary: this is a piece of music – or plunderphonic sound collage, if you prefer – and although it does contain hundreds of words torn from dozens of documentaries, YouTube videos, movies, and TV shows, it also utilises all of the musical techniques that B'O'K is infamous for.  There are long slabs of generative breakcore; work-themed pop songs stretched into monolithic tone mirages; midified piano transformations; brute-force mashups; sample-happy rave technostomps; a touch of octaversion; semi-randomised algorithmic abstract soundscapes – in short, every anarchic trick in O'Kneel's entire Pandora's toolbox is on display here, making this a decidedly visceral "musical journey with words" rather than a cerebral "documentary with music".
Now get back to work!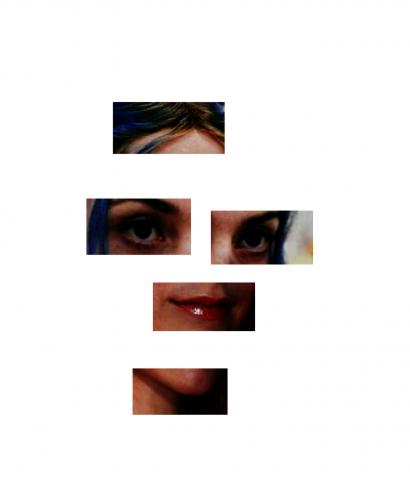 Buttress O'Kneel has been making plunderphonic sound art since the late 20th Century, and has somehow still not been sued into oblivion by the corporate culture-fascists eager to take creativity away from the people and sell it back to us at a profit.
Her art explores the intersection of self-empowerment, social-empowerment, anti-authoritarianism, postmodernism, social critique, playfulness, anarchic joy, and a striving for sounds-yet-unheard.
It is folk-art based around the fundamental truth that we are all biological sampling machines, and that our natural state as biological samplers underpins every other aspect of our existence, from the sampling of air and food to create new cells in our bodies, to the sampling of words to create new ideas, to the sampling of ideas to create new philosophies.
We are organic remixers, and there is nothing more primal than the sharing of matter and energy – to pretend that sampling is a criminal act rather than the most natural act possible is to misunderstand existence itself.