Monday 12 September
from 14:00 CEST until 12:00 noon on Tuesday 13 September
Daniel R. Wilson
Asphyxia: The "Idiote", the Library Wifi and the Suppressed Safe
'Asphyxia: The "Idiote", the Library Wifi and the Suppressed Safe' is a damaged would-be radio documentary exploring the Narnia of restricted access material with its wedded themes of suspicion, gatekeeping, conspiracy, frustration, and the maddening infinite regress that emerges wherever information is suppressed.  It is a journey into the inner turmoil of being forestalled; namely, a condition electronic composer Daphne Oram termed as "mismatched impedance" - where vocation is thwarted, heralding the onset of emotional disturbance as one's energies are clipped and distorted.
The quasi-unemployed creator of 'Asphyxia: The "Idiote", the Library Wifi and the Suppressed Safe' continues unofficially studying despite having graduated university over a decade ago.  Research habits instilled during his inconsequential education are re-enacted zombie-like with bi-weekly visits to the British Library, increasingly vague in purpose.  With the aid of a banned device found whilst bin-diving, it is here that the protagonist entertains himself by tapping the hundreds of Wifi connections, perving over the data passing through the library's network.  The discovery of an anomaly in the library catalogue reveals an unnamed 'Book X' deemed so dangerous that anybody who orders it is spirited away.  Whether this surprising discovery merits exposure in a blog, vlog or paid article becomes a bone of contention, especially as the reliability of the data is in question, and 'Book X' cannot be identified with certainty.
The long-form format assumes an unstable genre of 'reality radio', with the narrator presenting his controversial practice of 'pure volunteering' - that is, trespassing into workplaces to perform unsanctioned work with the dual purpose of proving one's employability, and protesting against rejected job applications.  Asphyxiating influences are exposed via palimpsests of personal recordings, research notes, scrounged found recordings (with unfindable copyright holders), requests for employment, recombinant audio gathering, insubordination experiments, and tapped streams of data, rich with synchronicities.  Also featured are researches into deep obscurities, lost histories, 'creepbeat', bin lorry lullabies, 50Hz hum, and much more.
The titular 'Idiote' signifies the person in the street, as opposed to the 'Clubman' - the patriarch in-the-know; terms crystallised in the Edwardian era by paranoid ex-accountant turned amateur etymologist, Marcus Stanley Chambers, who wrote scathingly of national institutions supposedly withholding secret knowledge (on the origin of language) from the wider public.  Chambers' work generally remains obscure.  The protagonist, having researched the work of Marcus S. Chambers for over fifteen years, suspects the continual rejection of articles about him may vindicate Chambers' complaints.  This may also, however, serve as a cautionary lesson in the contagious nature of conspiratorial thinking, and also of its genesis in scuppered research.
All people featured in these recordings wished to remain anonymous due to the creator's current status as "liability".  Earnest attempts were made to trace the creators of the found media excerpted in this project, but to no avail.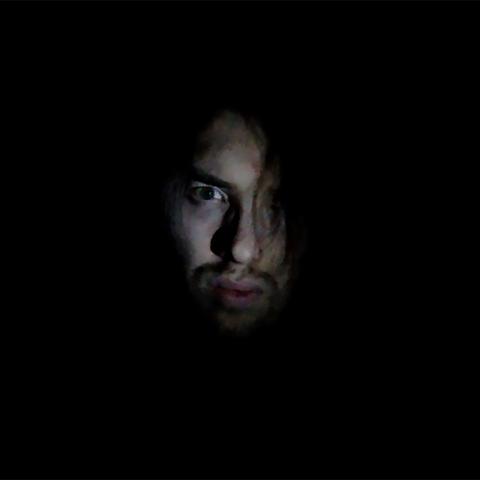 DANIEL R. WILSON is an unauthorised audio transfer and archival specialist without portfolio, advocating the controversial practice of Pure Volunteering. Pure Volunteering arose from years of rejected job applications. Under the banner of Pure Volunteering, Wilson assumes his chosen vocation, working unsanctioned at such illustrious premises as the British Library, the BBC, the V&A, and the London Metropolitan Archives among others, where he voluntarily showcases his diverse skill-sets on his own terms, putting paid employees to shame whilst dodging security. He performs in electroacoustic music quartet Oscillatorial Binnage and records solo as Meadow House and Radionics Radio. Oscillatorial Binnage's LP and monograph titled 'Agitations: Post-Electronic Sounds' was released precisely at the onset of the pandemic, exploring acoustic post-electronic ways of making would-be electronic music. www.miraculousagitations.com