Monday 15 August
from 14:00 CEST until 12:00 noon on Tuesday 16 August
Therapeutische Hörgruppe Köln
Squelch 'n' Squirrel
An extended continuum of short wave signals.
Chirps, rumblings, pulses, bleeps, squishes, whistlers and smooth transitions of emf-aurora.
A constructed virtual radio-noise/sound-web from scanning stations and vast frequency voids. An enigmatic maze of cuts, dense layerings, random snippets, durational blurrings, frequency hopping – from nervously squirky to entrancingly long, some even longer.
Recorded in real time as a multichannel installation – space within space – with the addition of a centered Esoeder (sound sculpture by Therapeutische Hörgruppe).
Serendipity as principle, interweavings of pure listening.
»Numbers« as from number stations reaching out to send their encrypted messages like an automated ritual. 
Squelched noises and squirreled signals – blocking the voices and banning the orders, interacting with artificial audio-mimetic radio-signals, contrasting synthesized spectres of inner reverberation and burstlike transmissions from beyond the other side of noise.
A quantified simulation, producing supranatural triggers, phantasmagorical "enigmata", resonant stimuli from a transcoded, alternated and at times disturbingly beautiful and sonorous world.
The work/piece is intended to cover the entire aether with spells to stop what seems inevitable and to change the inner state by reflection and refraction at such an interface to the void.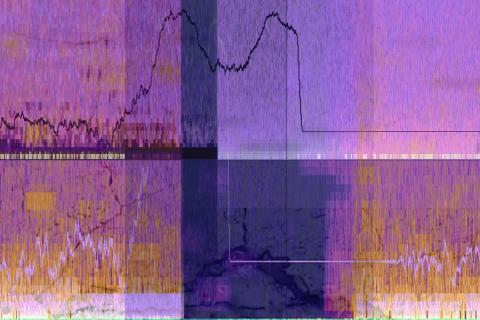 Therapeutische Hörgruppe focuses on the development and implementation of conceptual methods in the fields of sound art and electroacoustic music. In context of installations, performances and concerts, site-specific characteristics are investigated, integrated and thematically refined.
The relationship between the actual sonic event, the point-of-listening and auditory perception phenomena are of particular importance.