Monday 27 June
from 14:00 CEST until 12:00 noon on Tuesday 28 June
"Voice is an acoustic affirmation of vitality."

-Megan Durham, member of Voice and Trauma Research and Connection Group
A deep dive into the body through vocal emissions.
A series of cycles consisting of breathings, heart beatings, and vocalizations.
The cycles are asymmetrical, trying to unravel the folds of the self and dissolve it into selflessness.
Breathing is essential to life. The vast majority of living beings breathe to live, albeit differently. It is primordial.
Emotional and physical states condition how we breathe and, conversely, we can alter states through breathing.
Interestingly, it is impossible to identify age, gender, class, ethnicity, religion, or nationality in breathing sounds.
Breathing is a bridge between material and immaterial.
Vocalizations precede Language and expand it - vocalizations can present feelings and intentions in their rawness, rather than representing emotions and thoughts through words. They can also be a way to express the unspeakable or the indescribable - that which has not been put to words or simply cannot be contained by Language.
In hindsight, some of my vocalizations draw on past trauma. Although my artwork is not therapeutic, it often elaborates on traumatic experiences.
It is well established that trauma has everlasting effects on the brain and the nervous system. Recent research in Psychology is showing that trauma can affect the voice as well, which is being observed in patterns of vocalizations (shimmer, jitter, noise/breathiness, irregularity/roughness, perturbation in pitch, sustain, volume, and so on). For more information, visit: voiceandtrauma.com
My vocal work also dwells on seed sounds, improvisation with vowels and consonants, guttural, body fluids, repetition, and exhaustion.
I am interested in the universal reach of particular minutiae - the small and ignored.
Minute was Co-Produced by Gabriel Politzer, featuring vocals by Mia Hiss and background noises by Xereta, the curious cat, and the city of São Paulo. Remerciements to Luciana Hilst Selli and Elisa Monti.
Dedicated to Mikaela.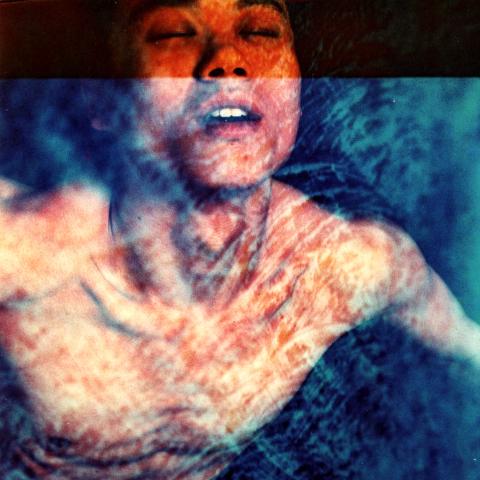 Bruno Hiss is a Sound Artist working with Voice & Body. Main interests are vocalizations, voice without words, voice and trauma, breathing, noise, and silence. Member of Brazilian netlabel Al Revés, since 2006, German netlabel Atemwerft: Vocal Arts & Adventurous Breath, since 2016, Voice and Trauma Research and Connection Group, since 2021.