Radio Art Zone Newsletter No. 5
Dear Listeners!
We are happy to report that the Radio Art Zone transmission infrastructure is complete. The antenna for Radio ARA's southern Luxembourg frequency was installed during a winter storm by radio engineer daredevils and radiates at a power of 1000 watts on 87.8 FM.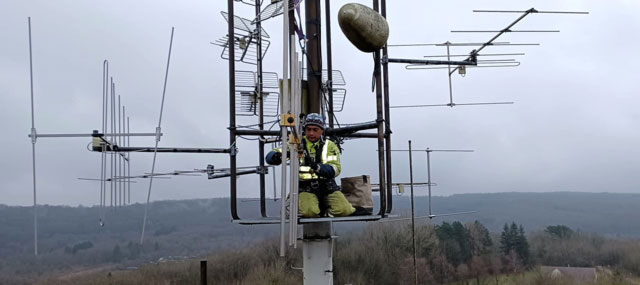 To celebrate this achievement and the upcoming official opening of Esch2022 we are going to broadcast all day today an algorithmic composition by Jörg Köppl that features sound poetry in six languages. Why not tune in right now to this Radio Art Zone prelisten premiere: on 87.8 FM in Esch-sur-Alzette or online at radioart.zone!
A group of dedicated Radio Art Zone listeners will walk around Esch carrying radios to find out how this new sound echoes across town.
On our updated website you will find an open call under the menu À Table! People who live in the region of the European Capital of Culture Esch2022 can invite Radio Art Zone to broadcast live from their kitchens.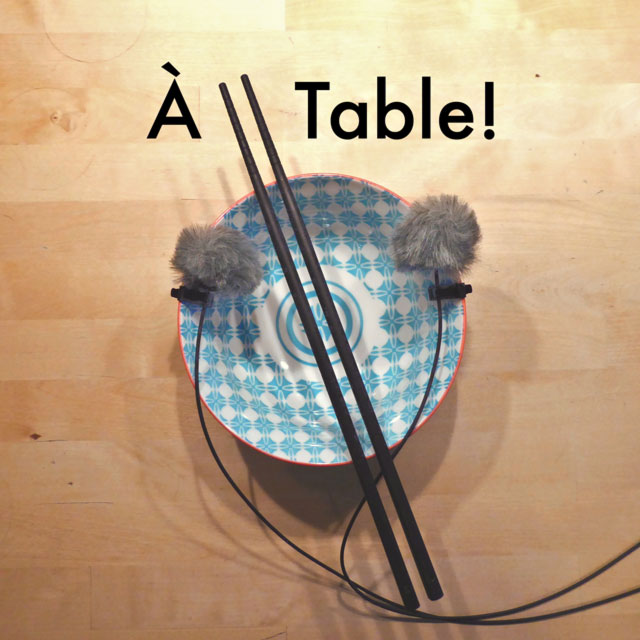 Our press section has been filled too and the documentation of our trip to the ruruHaus in Kassel can be found in the archive as well as on the documenta fifteen website.
Finally we would like to proudly present to you 27 additional artists and groups that have been announced as Radio Art Zone contributors since the last newsletter. Each of them will produce a 22-hour-long work of radio art that will enrich the frequency modulated air in Esch-sur-Alzette from 18th June 2022 according to our motto: "Imagine a radio that sounds different every day!"
If you would like to receive early notification of the next release of artists and follow our other news, check out our Twitter, Instagram or Facebook accounts.

Radio Art Zone is a joint project by the artist duo Mobile Radio (Sarah Washington and Knut Aufermann) and the Luxembourg community station Radio ARA, broadcasting for 100 days from 18th June to 25th September 2022 as part of the European Capital of Culture Esch2022. The schedule consists of two daily programmes: a 22-hour radio art production, and a 2-hour lunchtime live radio show from a local kitchen. It also features two month-long artist residencies and a programme of public events.
Each day the radio sounds different from the next: 100 international and local artists and groups have been invited to produce a durational programme, requiring them to fully immerse themselves in topics and production techniques of their choice. Taking form through performances, compositions, installations and interventions in public space, from the point of view of the listeners Radio Art Zone is a kind of audible lucky dip. Every day a distinctive concept is offered, a new experience of sound, a novel idea of radio.
The lunchtime shows bring a domestic scenario to the radio: people cook and talk, relax with guests and laugh. This framework makes space for spontaneous discussions about the radio art works between artists, invited guests and passers-by, all involved in cooking together on air, without agenda or formal interviews. Some live lunches will be hosted in Radio Art Zone's publicly accessible studio, others broadcast from private and workplace kitchens in and around Esch, anchoring the project in the everyday life of the audience.
For 100 days Radio Art Zone will be broadcast within the Esch2022 Capital of Culture area on FM radio. It will also be available online and via simultaneous broadcast on a host of international partner stations which enable the programme to be widely accessed across the globe.
Follow the project at: radioart.zone.
---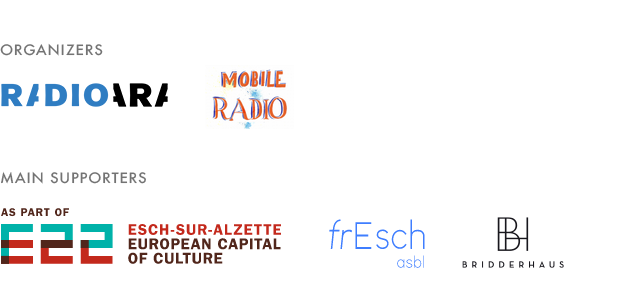 ---