Saturday 18 June
from 14:00 CEST until 12:00 noon on Sunday 19 June
---
LIVE PERFORMANCE: Radio Art Zone opening event
You are invited to visit our studio in the Apdikt, behind the Bridderhaus, 1 Rue Léon Metz, 4238 Esch-sur-Alzette, to experience this live show and celebrate with our team between 18:00 and midnight. Free entry.
---
A carload of instruments and cassettes will be brought to Esch and I'll be continuously mixing pre-recorded and live material throughout the broadcast.
In a sense, Channel 2 is a kind of audio diary made in the months leading up to its performance. Source material, instrumentation and style will have largely been the product of happenstance.
There is no underlying concept to these 22 hours, but my hope is that a kind of sonic environment and/or documentary style will emerge, likely at the discretion of the listener, through the use of certain place markers like the sounds of walking, cycling, muffled speech, and so on.
Thanks for listening!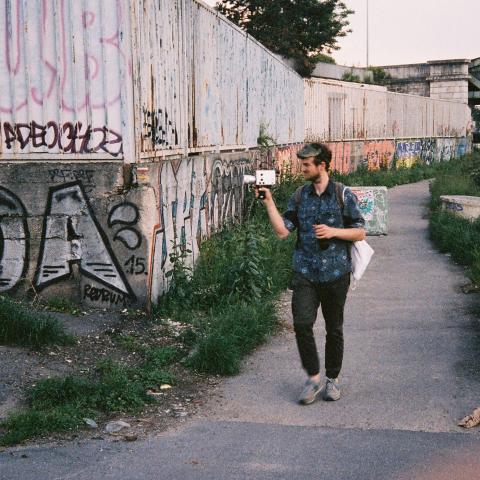 Andy Armstrong is a musician and sound artist from Charleston, Illinois, USA. His recordings are usually long electronic improvisations made under the name Cream White.
He studied sound art at SAIC and cinema at Southern Illinois University. He currently lives in Rennes, France where he works as a teacher and translator.