Sunday 19 June
from 14:00 CEST until 12:00 noon on Monday 20 June
Manja Ristić
Radio Astral
On the brim of the galactic void, embedded in a gravitational pull and sheltered by a strong magnetic field, lies the rock: spirited, effervescent, spinning like a tiny misplaced whirligig.
While suffering from everlasting oblivion, its mischievous inhabitants are struggling to live in harmony. The memory of this restless world is so dense that it becomes tangible – folded, cramped in tiny particles, well-distributed and coated in divine refracting light, flickering, often eldritch, but solidly tightened. It holds in its viscera everything that has ever happened, like an insatiable body in permanent expansion, multiplying its limbs into infinity.
The journey starts from above, with the sound of the Earth ripping out space into a magnetic lotus, leaving a luminous trail of radioactivity behind.
Today's programme consists of fragments from the omnipresent memory field and its slippery corners, savagely abstracted but gently placed on attentive bodies. With occasional attuning to the planetary "pipe" and its spinning neighbours, this transmission "source" is hosted by no one else but humpback whales, and it tackles the epic storytelling of their somewhat phantasmagoric dreamland.
Awake or asleep. Radio Astral is always listening.
+
Radio Astral is a flow of imaginative narratives derived from drone and ambient experiments, personal field recording archives, self-generative soundscapes, improvisational gestures and sequences on both conventional and unconventional instruments, as well as decompositions of random media archives.
The sound material aims to deliver carefully sculpted psycho-navigations, suggesting that the memory of the world is an energy compound containing us all—a multi-layered resonant field in constant interaction with the space-time continuum, which we eventually experience as a reality.
This sonic journey consists of 108 tracks.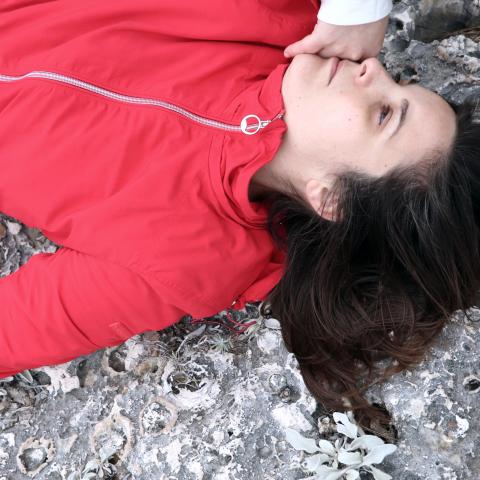 Manja Ristić is a violinist, sound artist, published poet, curator and researcher. She graduated from the Belgrade Academy of Music (2001) and was awarded a PGDip as a Solo/Ensemble Recitalist from the Royal College of Music, London (2004). As a classical solo and chamber musician as well as a composer and an improv musician Manja has performed all across Europe and the US, and has been involved in collaborations with established conductors and performers, multimedia artists, poets, theatre and movie directors. Manja's sound related research besides contemporary performance in the field of instrumental electro–acoustics, is focused on interdisciplinary approaches to sound and field recording as well as experimental radio arts.
Manja is the founder of the Association of Multimedia Artists Auropolis (since 2004), that by her guidance developed a distinctive number of cultural events, international projects, cultural conferences and educational platforms in the fields of scene and multimedia arts. She works and lives on the island of Korčula, Croatia.