Thursday 11 August
from 14:00 CEST until 12:00 noon on Friday 12 August
Skylark is a full time FM radio station, broadcasting across Dartmoor National Park in South West England. It has no programmes, but plays a continuous, generated piece of local voices and noises.
For Radio Art Zone we send a different mix, pulling together clips from our archive that take listeners everywhere into the heart of our wild moorlands, with imposing granite tors, mythology, grazing ponies, pixies and peat bogs.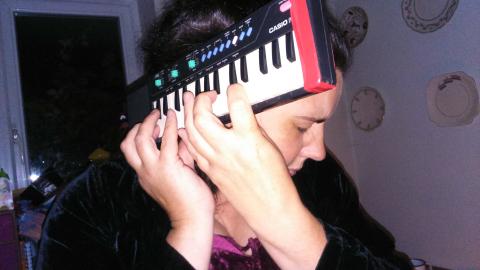 Lucinda Guy is a composer and sound artist exploring broadcast radio as a space for democratic participation and creative expression. She is a researcher with Transtechnology Research at the University of Plymouth, looking into the use of automation in broadcasting.
She is the creator of numerous works for radio and live performance, encompassing ritual, song, improvisation, and participation, frequently drawing on hymns, dreams, and traditional music and enquiring into landscape and ritual. Since 2006 she has been the artistic director of Soundart Radio, the community station for the Totnes area of South Devon.