Thursday 22 September
from 14:00 CEST until 12:00 noon on Friday 23 September
Michal Kindernay & Magdaléna Manderlová
Kozmic Sounds
Ceaseless change (Kozmic sounds) is an investigative walk through a transformed and revitalized sonic landscape of Kozmic meadows, gathering of field recordings, conversations, and music. Magdaléna Manderlová and Michal Kindernay walk, talk, and listen with local experts, ornithologists, musicians, artists, friends, wanderers, birds, animals, insects, and other sensitive beings.
Kozmic meadows are a system of floodplain meadows situated in the Opava region, northeast of the Czech Republic. This area was formerly intended for gravel mining and experienced difficult times of water drainage, aggressive terrain destructions, and extraction of resources. These activities disrupted the natural balance and caused the loss of biodiversity. Kozmic meadows are now, thanks to the long-term commitment and dedicated work and care of the local community and the company Semix, full of life and accommodating hundreds of species of birds and plants, amphibians, Exmoor ponies, and an ornithological observation station.
This radio piece features a multitude of field recordings from the area recorded through the seasons during 2021 and 2022, which are assembled according to the real recording times and the natural flow of day and night. Straight from the reserve's observatory tower, you will hear bird-watching with a local ornithologist Ondřej Škrabal recorded in the morning of August 15th, 2022. As a tribute to Kozmic meadows and all living beings, we commissioned Martin Režný and František Hruška, two local experimental musicians, to perform a Concert for Birds. The improvised performance took place near the bird reserve in the dusk of August 16th, 2022.
Kozmic meadows are closely connected to the river Opavice's ecosystem, and we follow the journey down the river bank. In 2021, we engaged with the river by spending time with it and walking from its spring in the Jeseníky mountains to its confluence with the Oder river in Ostrava.
Michal walked along the upper and middle stream and recorded the sonic landscape through different microphones, including hydrophones and strings that picked up vibrations from the watercourse. Magdaléna walked along the lower stream which forms many curves and meanders in the protected areas and recorded and documented it in field recordings.
Historically, the Opava region is a part of Czech Silesia including the microregion Hlučínsko, with a particular multicultural history in the context of central Europe. Because of the formerly strong German population and the region's location bordering Poland and almost Slovakia, the area has been multilingual - including Czech, Polish, and German. Nowadays, the river Opavice creates a state border only between the Czech Republic and Poland. Still, it used to divide Austrian and Prussian Silesia for almost two hundred years.
The unique dialect, called Prajzština, can still be heard today. Magdaléna had conversations about the regional identity and dialect with her grandmother, Věra Manderlová, a local poet Martin Šenkypl, two local literary historians, Svatava Urbanová and Jan Malura, and a local sociologist Jiří Siostrzonek. Muzeum Hlučínsko provided the three archival dialect recordings.
Last, there is a satellite broadcast from Skomvær island located in the Røst archipelago, in Sápmi/Northern Norway, where Røst AIR runs an artist-in-residence program in the Skomvær lighthouse. Skomvær island faces the opposite issues to Kozmic meadows because the pelagic seabird colonies rapidly decline due to the climate crisis. Magdaléna has been involved in the organization team of the program since 2020, and Michal participated as an artist in 2022.
You will hear three outcomes of Michal's residency, including compiled field recordings, a group discussion and a group reading, which feature guest artists Leon Billerbeck, Kateřina Holá, Sabine Popp, and Karen Werner. Kateřina Holá picked the reading of Donna Haraway's Staying with the Trouble.
We want to thank all participants, in alphabetical order:
Leon Billerbeck, Muzeum Hlučínska and Jan Gromnica, Kateřina Holá, František Hruška, Jan Malura, Věra Manderlová, Sabine Popp, Martin Režný, Semix and Marie Vavrečková, Jiří Siostrzonek, Martin Šenkypl, Ondřej Škrabal, Svatava Urbanová, Anna Vohralíková and Karen Werner. The archival recordings feature voices of Annemarie Dornová from Bělá, Marie Grigarčíková from Štěpánkovice, and Monika Ruská from Bohuslavice.
This radio piece is made possible with the support of Radio Art Zone, Bludný kámen and Martin Klimeš, Røst AIR and Elin Már Øyen Vister, Norwegian Visual Artist Fund, Trondheim kommune and Office for Contemporary Art Norway, to whom we sincerely thank.
Program:
14:00 Preludium
14:07 From the springs of the Opavice river
           Bird choruses of Kozmic meadows
16:00 Kozmic thoughts I.
          A conversation about the regional identity and dialect featuring local scientists Svatava Urbanová, Jan Malura, Jiří Siostrzonek, a local observer Věra Manderlová, and archival recordings of the dialect
          Bird choruses of Kozmic meadows
19:20 Concert for birds – A tribute to Kozmic meadows and all living beings, performed by Martin Režný and František Hruška
20:00 Skomvær meadows – discussion & reading featuring Leon Billerbeck, Kateřina Holá, Sabine Popp, and Karen Werner
           Bird choruses of Skomvær meadows
22:30 Bird choruses of Kozmic meadows
10:00 Kozmic thoughts II.
           Bird-watching with ornithologist Ondřej Škrabal
           Bird choruses of Kozmic meadows
11:50 Postludium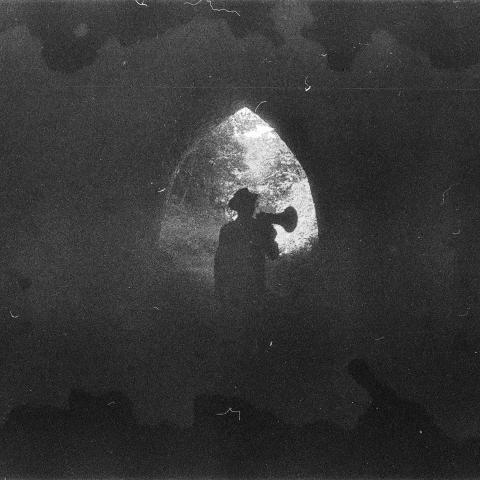 Michal Kindernay is an intermedia artist, curator, and performer. His audiovisual installations connect the areas and tools of art, technologies, and science. He often brings about the topic of ecology and through the application of the technological attitudes to nature he reflects the environmental issues. His works involve video performances, documentary and interactive installations, intermedia and documentary projects as well as musical compositions. He is one of the founders of the artistic non-profitable organization yo-yo, the initiator of the project RurArtmap. He acts as an external educator in the Centre of Audio-visual Studies at FAMU in Prague and at Prague City University.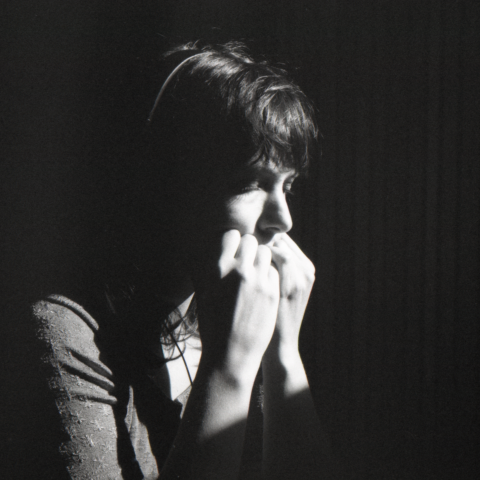 Magdaléna Manderlová is an artist, musician, and composer based in Trondheim, Norway. She works primarily with sound, field recording, and composition. Her works take the form of assemblage sonic essays, compositions, and hörspiels, site-specific sound installations, performances, artist books, and writings. In her artistic practice, Manderlová likes to think, feel and dream through sound and explores listening as a tool to engage with the world. She investigates field recording as a way not only of listening, and of conceiving listening, but also of reading and writing. She seeks ways of relating that are reciprocal and often engages with places and environments by walking and spending time with them. Manderlová is educated in the art academies in Ostrava, Czech Republic, and Trondheim, Norway. Between 2012-18, she performed as a singer-songwriter moin moin and was part of the Czech independent music scene. In recent years, she has been performing in the context of experimental music.