Thursday 23 June
from 14:00 CEST until 12:00 noon on Friday 24 June
"Well, you know how I adjusted to that problem of the radio in the environment – very much as the primitive people adjusted to the animals which frightened them, and which probably as you say, were intrusions, they drew pictures of them on their caves. And so I simply made a piece using radios. Now, whenever I hear radios, even a single one, not just twelve at a time…I think, well, they're just playing my piece!" – John Cage (and Morton Feldman in Conversation, WBAI, NYC (1967))
In Buddhism, according to Bhante Gunaratana this number is reached by multiplying the senses smell, touch, taste, hearing, sight, and consciousness by whether they are painful, pleasant or neutral, and then again by whether these are internally generated or externally occurring, and yet again by past, present and future, finally we get 108 feelings. 6 × 3 × 2 × 3 = 108. 108 is a Chart Sweep of all hit songs from Now That's What I Call Music Volumes 1-108.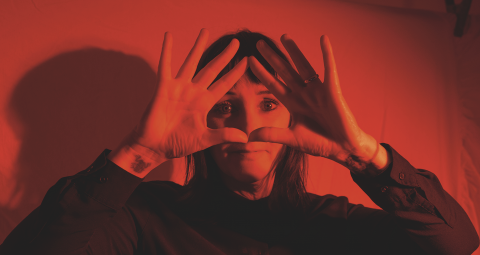 Since 1991 British artist Vicki Bennett has been working across the field of audio-visual collage, repurposing pre-existing footage to craft audio and video collages with an equally dark and witty take on popular culture. She sees sampling and collage as folk art sourced from the palette of contemporary media and technology, with all of the sharing and cross-referencing incumbent to a populist form. Embedded in her work is the premise that all is interconnected and that claiming ownership of an "original" or isolated concept is both preposterous and redundant.
In 2006 she was the first artist to be given unrestricted access to the entire BBC Archive. People Like Us have previously shown work at Tate Modern, Whitechapel Gallery, The Barbican, Centro de Cultura Digital, V&A, Sydney Opera House, Royal Albert Hall, Pompidou Centre, Venice Biennale, Maxxi and Sonar, and performed radio sessions for John Peel and Mixing It. The ongoing sound art radio show 'DO or DIY' on WFMU has had over a million "listen again" downloads. since 2003. The People Like Us back catalogue is available for free download hosted by UbuWeb.