Thursday 8 September
from 14:00 CEST until 12:00 noon on Friday 9 September
Ralf Schreiber & Christian Faubel
Extended Astwerk - Vorgefertigte Wildnis mit klapprigen Klängen
---
LIVE PERFORMANCE
You are invited to visit the Apdikt, behind the Bridderhaus, 1 Rue Léon Metz, 4238 Esch-sur-Alzette, to experience this live show between 17:00 and 21:00. Free entry.
---
The geometric framework of the self-playing sound installation consists of a multitude of collected thin branches and sticks. These are connected to form pyramid-shaped elements that grow into the space and transfer organic material into an ordered structure. Many tiny electromechanical sound machines are integrated into the wooden framework. The sound machines are mostly modified DC motors. These move at varying speeds with rotating or linear movements: they rub and scrape, making the bark and surface structures of the branches audible. Rhythmic sequences based on wooden sounds are created by fine beating or tapping. The installation is additionally prepared with "poor" materials...small leaves, rubbers, strings, thin metal sheets, etc. These are set into vibration and extend the sounds of the wooden construction. Our planned radio contribution consists of a sound collage of the variable and different sound sources of the installation. The setup is equipped with many contact microphones that can be mixed individually and additional condenser microphones that pick up the ambient sounds. The basis or key thread is a continuous, non-manipulated 22-hour recording of the self-playing installation. In addition, the installation will be actively played by us and live conversations about the work will also flow in.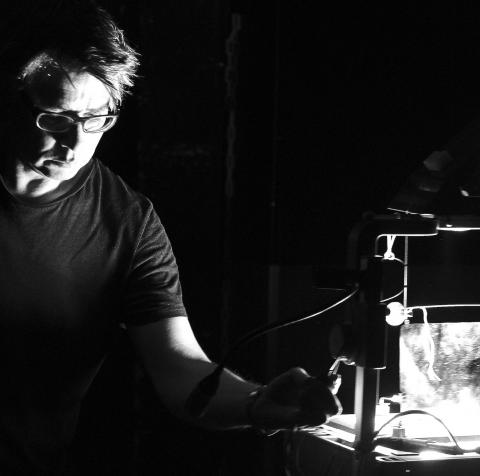 Ralf Schreiber studied sculpture art at the Art Academy Münster and media art at the Academy of Media Arts Cologne. He works with electronics, with motors, microphones and tiny loudspeakers. This creates kinetic sound and light installations as well as electronic music. His works have a playful and experimental approach. It's about minimal robotics, about random processes and self-sustaining systems. Small solar cells are often used for the power supply, with which he explores low-energy conversion processes from light to movement and sound. The output of his installations is usually minimal, meaning the sounds are very quiet, the movements sometimes on the edge of perception. In addition, he is involved in art and technology exchange and regularly offers workshops with circuit concepts and schematics of his works.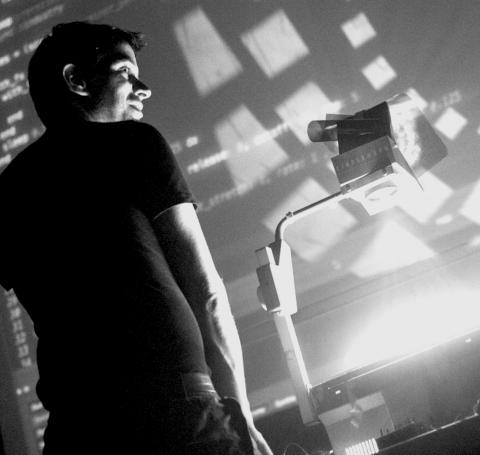 Christian Faubel is an interdisciplinary scholar working in the differing fields of neuroscience, autonomous systems research and media art & design. He holds a PhD in electrical engineering and has completed research on autonomous systems at the Institute for Neural Computation. Since 2020 he holds a position as professor for smart connected products at the university of applied sciences cologne. In his work, Christian Faubel is interested in what enables complex behavior, and how this may result from the interaction of very simple units and their interrelations. In his artworks he tries to convey insights about theoretical concepts such as self-organisation, emergence or embodiment along an aesthetic dimension. He considers his artworks, workshops and performances to be in the tradition of philosophical toys as they combine the mediation of scientific concepts with pleasure and amusement.