Tuesday 12 July
from 14:00 CEST until 12:00 noon on Wednesday 13 July
Chris Cutler
INSIDE BROADCAST: A Day in Other People's Ears
For this day I asked people I knew to record, in real time and unedited, five to twenty minutes of their lives - at work, in an environment they would like to share or at a public demonstration - on the principle that, divorced from the other senses and unfiltered by goals and expectations, the sounds of everyday life engage us by default - because we have evolved instinctively to read and respond to them. They mean something to us because we freight them reflexively with our own associations and experiences. But they also appear, when stripped of their contexts, dreamlike, or miraculous, or just wrong: the time is out of joint. And yet somehow this is not troubling; it can even be comforting.
When we dream, our motor reflexes disengage; our brain may be fleeing potential harm but our legs don't even twitch. In this respect a recording is a little like a dream - we are not really in a train; the mob is not actually outside the door; the artist formerly known as Prince is not performing inside our heads. And that makes recordings, like paintings, interesting, because we can listen with our reflexes disengaged and yet still half respond to them, as if they were - an effect induced when two ancient levels of the brain respond differently but simultaneously to the same stimulation. Disengaged from tangible consequences, we can respond and be aware of ourselves responding. We can. Not that it happens very often, we are generally too distracted by goals or fears or inner dialogues. But the possibility is there.
To be clear, my intention with this broadcast is not to entertain or to educate or to encourage you to savour or objectify the everyday background sounds we so often overlook. That may happen. I hope it does. But that's not my intention (and in any case plenty of other people are on that road). I rather mean this broadcast to be like an open window through which the mundane traffic of life can inconsequentially drift - to be attended to or not according to your mood and level of curiosity. At the same time it's an opportunity to inhabit other people's ears, or to drift from ear to ear and be elsewhere - not demonstrably but casually and for the most part only at the fringe of apperception. I hear Eric Satie shouting to his audience 'Stop Listening!' And likewise, the purpose of this programme is to murmur in the background, not wishing to be listened to, just colouring the air; perhaps inflecting your mood at a semi-conscious level and occasionally attracting closer attention - as a window facing onto other lives; a Sargasso Sea of orphan scraps of time; a fragment of the aleph, there to be listened to, half-listened to, overheard, ignored.
So that's my frame, my intention - it's what people who spend time on projects like this need to have in order to make decisions. But of course I also and equally believe that if listened to, these fragments of the world, lifted haphazardly out of the river of time and of no particular import or consequence, do offer endless intellectual and aesthetic rewards - if you wish to hear your way towards them… or toward the intentions and skills of the contributors. Because sound recording has made possible audio arts our cultures have not prepared us for and for which there are no accepted rules of apperception or adjudication, this experimental broadcast is offered as a set of experiences or opportunities for perception - rather than as any form of meaningful communication.
In the end all recordings are miraculous zombie sounds that should, like this insubstantial pageant faded, have left not a rack behind'. And yet here they are.
Programme Contents
Below I've listed in chronological order the contributors whose ears you'll be sharing, with locations and descriptions so, if your attention is attracted by something, you can find out what it is or where it was. It will also help you to tune in to any description that intrigues you. Almost everything was recorded between November 2021 and March 2022, but a handful are newer and a handful older; I haven't been fanatical about it. The same with edits: one or two passages have been shortened from their original length - to get everyone in, or because I decided to do it - and, in a couple of cases I have removed wind noise or recording artefacts because, whether you listen or not, they are distracting.
Finally, of course, my deepest thanks to all the people who answered my call for extracts of their lives, without whom there would be no programme to listen to.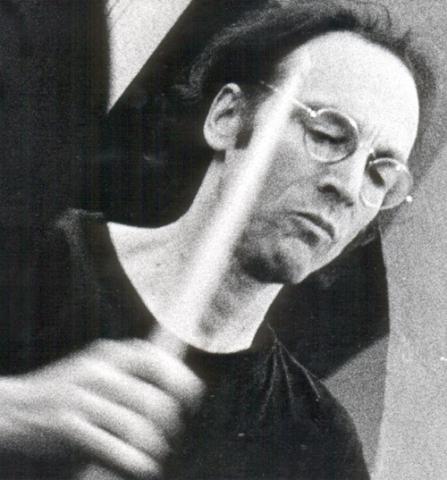 After 10 years in the British experimental group Henry Cow Chris Cutler founded or co-found a series of mixed national groups: Art Bears, News from Babel, Cassiber, The (ec) Nudes, p53, The Bad Boys and The Science Group and was a permanent member of the American bands Pere Ubu, Hail and The Wooden Birds. He has worked with dance, film, hoerspiel, theatre, symphony orchestras and radio, toured the world with his extended electrified kit and appeared in countless contexts as a member of the international improvising community. In 2002/3 he ran a year-long daily soundscape project for Resonance FM in London. Otherwise, he founded and runs the independent label ReR Megacorp, edited the New Music magazine Unfiled and is author of File Under Popular and Not as we Choose - as well as of numerous articles and papers, worldwide. He was on faculty for a while at the Museum School in Boston and lectures irregularly on theoretical and music related topics. He is currently producing an extensive series of podcast talks on C20 music for the Museum of Modern Art, Barcelona (Probes) and has appeared on some 200 recordings.