Tuesday 12 July
from 14:00 CEST until 12:00 noon on Wednesday 13 July
Chris Cutler
INSIDE BROADCAST
A Day in Other People's Ears
For this day I asked people I knew to record, in real time and unedited, five to twenty minutes of their lives - at work, in an environment they would like to share or at a public demonstration - on the principle that, divorced from the other senses and unfiltered by goals and expectations, the sounds of everyday life engage us by default - because we have evolved instinctively to read and respond to them. They mean something to us because we freight them reflexively with our own associations and experiences. But they also appear, when stripped of their contexts, dreamlike, or miraculous, or just wrong: the time is out of joint.
And yet somehow this is not troubling; it can even be comforting.
When we dream, our motor reflexes disengage; our brain may be fleeing potential harm but our legs don't even twitch. In this respect a recording is a little like a dream - we are not really in a train; the mob is not actually outside the door; the artist formerly known as Prince is not performing inside our heads. And that makes recordings, like paintings, interesting, because we can listen with our reflexes disengaged and yet still half respond to them, as if they were - an effect induced when two ancient levels of the brain respond differently but simultaneously to the same stimulation. Disengaged from tangible consequences, we can respond and be aware of ourselves responding. We can. Not that it happens very often, we are generally too distracted by goals or fears or inner dialogues. But the possibility is there.
To be clear, my intention with this broadcast is not to entertain or to educate or to encourage you to savour or objectify the everyday background sounds we so often overlook. That may happen. I hope it does. But that's not my intention (and in any case plenty of other people are on that road). I rather mean this broadcast to be like an open window through which the mundane traffic of life can inconsequentially drift - to be attended to or not according to your mood and level of curiosity. At the same time it's an opportunity to inhabit other people's ears, or to drift from ear to ear and be elsewhere - not demonstrably but casually and for the most part only at the fringe of apperception. I hear Eric Satie shouting to his audience 'Stop Listening!' And likewise, the purpose of this programme is to murmur in the background, not wishing to be listened to, just colouring the air; perhaps inflecting your mood at a semi-conscious level and occasionally attracting closer attention - as a window facing onto other lives; a Sargasso Sea of orphan scraps of time; a fragment of the aleph, there to be listened to, half-listened to, overheard, ignored.
So that's my frame, my intention - it's what people who spend time on projects like this need to have in order to make decisions. But of course I also and equally believe that if listened to, these fragments of the world, lifted haphazardly out of the river of time and of no particular import or consequence, do offer endless intellectual and aesthetic rewards - if you wish to hear your way towards them… or toward the intentions and skills of the contributors. Because sound recording has made possible audio arts our cultures have not prepared us for and for which there are no accepted rules of apperception or adjudication, this experimental broadcast is offered as a set of experiences *or *opportunities for perception - rather than as any form of meaningful communication.
In the end all recordings are miraculous zombie sounds that should like this insubstantial pageant faded, have left not a rack behind'. And yet here they are.
Programme Contents
Below I've listed in chronological order the contributors whose ears you'll be sharing, with locations and descriptions so, if your attention is attracted by something, you can find out what it is or where it was. It will also help you to tune in to any description that intrigues you. Almost everything was recorded between November 2021 and March 2022, but a handful are newer and a handful older; I haven't been fanatical about it. The same with edits: one or two passages have been shortened from their original length - to get everyone in, or because I decided to do it - and, in a couple of cases I have removed wind noise or recording artefacts because, whether you listen or not, they are distracting.
Finally, of course, my deepest thanks to all the people who answered my call for extracts of their lives, without whom there would be no programme to listen to.
---
DAY PROGRAMME
CHRIS CUTLER
One Day In Other People's Ears
July 2022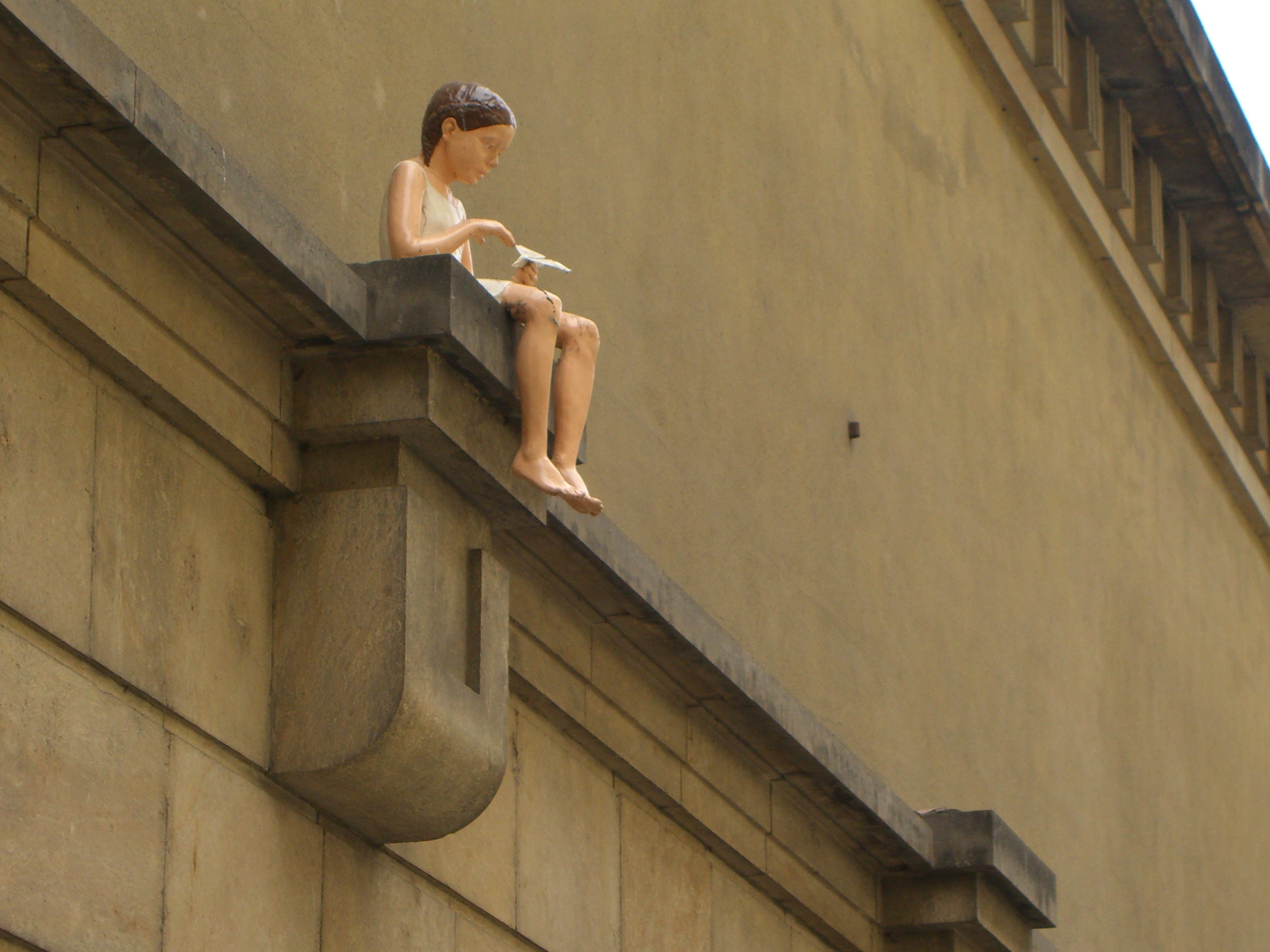 The information for each extract is as given by the recordists below, and for anyone who wants to know what they are hearing or would like to tune into specific chapters I have added precise timings. The sequence accounts for the radio being left on overnight and slept through.
1. CHRIS CUTLER (UK)
00:00:02 Out of the Blue Radio opening Icon
In 2002, every day for a year, I ran a series of soundscape broadcasts for Resonance 104.4 FM in London between 23:30 and midnight (GMT). Since the underlying method for that series relates to this, I have used the same opening and closing idents; the chimes of Big Ben marking in this instance midday rather than midnight.
2. AMY DENIO (Seattle, USA)
00:00:45 Police helicopters.
Recorded over my house in West Seattle, searching for (and finding) the Cafe Racer Killer. 30.5.2012
3. DOUG HENDERSON (Berlin, Germany)
00:09:44 Atelier, Siegfriedstr. 11, Berlin-Neukoelln
Me banging about like I usually do. 3.12.2022
4. FABRIZIO SPERA (Rome, Italy)
00:24:06 Record store, Rome + Feldman
Recorded in front of our record store on a couple of very quiet afternoons while listening (inside) to Some Feldman piano music which seemed to fit well with the sparse sounds coming from the neighbourhood, which includes people passing and talking, dogs, cars, airplanes, telephone ringing and doors slamming. It ends with the arrival of a young customer looking for a Jim O'Rourke CD. 24.12.21 at, 14:29
5. FATERN (Hokkaido, Japan)
00:28:24 Abandoned Train, Hokkaido
fatern.com
6. FABRIZIO SPERA (Rome, Italy)< 00:36:10 Piano tuning
7. SARAH WASHINGTON (Luxembourg, Luxembourg)
00:42:40 Rotondes
Excerpt from the soundcheck of a broadcast concert at Rotondes in Luxembourg with the RADIÔME network ensemble. 04. 06.21
8.WILLIAM HAYTER (Stratford, UK)
00:47:36 Train, Stratford to Meridian Water
Depart: 15:16. Arrive: 15:31.
As a train driver by profession I thought I would record this from a passenger's perspective, as it is a dismissible offence to have any electronic gadgets switched on in the cab whilst driving. Strangely no passengers joined the coach for the whole journey, so no ambient sounds of people. 4.1. 2022.
9.HOLLIS TAYLOR (Alice Springs, Australia)
01:03:28 Pied butcherbird
Nocturnal song at Araluen Arts Centre, Alice Springs. A bird plus two fire alarms in trio. 18.11.2021
hollistaylor.com
10.WILLAM BLAKENEY (Toronto, Canada)
01:12:13 Toronto Truck Demo
The huge alt-right truckers protest took place yesterday close to one of the spots where I work. 43 Queens Park Crescent is about three blocks from where the demonstrations took place. The offices had to close on Friday for security reasons related to the demonstrations. I have to say the cops were pretty impressive in letting people blow off steam and not escalating things. In past demonstrations I have seen the Metro force behave very well and very poorly on different occasions. There will be people who attribute this to the fact it was a "white riot" and not Black Lives Matter or a First Nations blockade. Wisely, they didn't let the trucks reach their destination(s), which were the Ontario Legislature and the stretch of Avenue Road in front of Mount Sinai and Toronto General Hospital. The ugly side of many of this lot is a hatred of medical authorities and essential care workers who are pleading for people to get vaccinated and wear masks. This has manifested itself in some of the protest groups harassing any health care workers who are going to works with masks on. The vast majority of locals consider this to have been an invasion of people from outside who are expressing views that are very different to the majority. Nationally, this has been a frightening consolidation of anger, however, and a reminder that anyone who holds "liberal" values is considered the enemy. There was also a lot of anger directed at our [extremely conservative] Premier, Doug Ford for following medical advice and enforcing vaccine restrictions and passports. I suspect that this is the end of his political career unless some Liberals vote for him out of grudging respect. I suspect that this is unlikely to happen. This very angry group would have been his constituency 4 years ago. The Confederate flags and Nazi emblems, which were displayed by the same group in Ottawa were missing, thankfully, and there were actually a few Rastafarians present. Canadian Trump supporters were well represented however, and the hatred of Justin Trudeau for supporting mandatory vaccinations is really reaching a toxic level. The protests have led to a couple of the Western premiers pretty much throwing out all Covid restrictions across the board. What will happen next remains to be seen.
11.CHRIS CUTLER (Skopje, Macedonia)
01:25:29 At work
Stimmung
12. CHRISTEN STEFANO (Bern, Switzerland)
01:29:37 Hochschule der Kunst Soundart, Bern
I placed my recorder on a wardrobe in the corridor of our school. We hear students practicing music, door slams and footsteps taking the percussion part. 13.12.2021
13.STEVAN TICKMAYER (Paris, France)
01:34:26 Paris Metro
Line 5, from Gare d'Austerlitz to Gare du Nord. 01.02.2022
14. JUANJO SANCHEZ (Jerez, Spain)
01:52:04 Jerez Market
Walking through the Jerez market mainly through the fish sales area.15-01-2021
15. KERSTEN GLANDIEN (Ostsee, Germany)
01:57:44 Ostsee Strand
Darß 26.04.2022
16. WILLIAM HAYTER (London, UK)
02:07:29 Demolition of two adjacent buildings
Liverpool Street, London. Sitting outside the as yet to be opened entrance to Liverpool Street Crossrail Station. The gated entrance acts as a form of echo chamber come reverb unit, allowing the sound of the nearby demolitions to really boost and swell at times. The security guard kept wandering by, suspicious of why I was sitting on a step with headphones on and an electronic gadget resting on top of two shoe-boxes in a hold-all (No, it wasn't a bomb, I had just been shopping for new shoes). My Zoom H4 handheld recorder has an XY stereo pair of microphones on the front, which allowed me to separate the two buildings. You should be able to hear the demolition of the Crossrail building/control headquarters in Liverpool Street and the other building in Eldon Street separately although a little difficult.
4.1. 2022, at 16:20
17. WILLIAM HAYTER (London, UK)
02:20:45 Waiting for the train home
Liverpool Street Station Concourse. As I had a short while to wait for my train home I decided to record the general sounds of a rush hour at Liverpool Street Station. 4.1. 2022, at 16:50
18. YUMI HARA (Tokyo, Japan)
02:31:50 Tokyo Station
Wind Chimes, announcements and modern traditional folk dance music.
yumiharacawkwell.co.uk
19. YUMI HARA (Osaka, Japan)
02:34:29 Female announcements and Cicadas near Osaka Castle
Announcements in typical Japanese female 'announcement voice' about pleasure boat on Osaka moat and rivers; traffic noise and cicadas, a very Japanese sound in summer…
yumiharacawkwell.co.uk
20. HENRY KAISER (Weddell Sea, Antarctica)
02:39:38 Weddell seal sounds
Under the sea ice, no divers present.
21. JONAS VOGNESEN (Oita, Japan)
02:54:40 Outdoor hot spring, Yufu city
Water running, wind in bamboo trees, local wild life.
January 3rd, 2022. Recorded with a Canon IXY Digital 510 IS camera built-in microphone.
22. EDYTA JARZAB (Rotterdam, Holland)
03:00:47 Apresdemo.
After a street protest, recorded from my window.
23. WARRIC SWINNEY (Johannesburg, South Africa)
03:14:35 The Electric Fence, Joburg
Johannesburg, South Africa. The recorder is close to the electric fence, which is producing a rhythmic short-circuiting noise—often a gecko or a piece of a leaf will get fried and cross the wires causing this to happen. Every house has a double electric fence system; one pointing straight up and another slanting towards one and after a storm these sparking sounds can go on all for days. After about 8 minutes into this recording the short slows down in frequency and becomes intermittent and eventually stops. I have no idea why. Electric fences help one sleep with some peace of mind but also keep one awake with this incessant sound. Crime is pretty rampant this time of the year. Only a few days before I did this recording, a courier service was hijacked and relieved of its load a few houses down from here and in fact whilst writing these notes the following message came through from my brother's *WhatsApp security group: Good morning. Yesterday morning at 11:00 we had a complex invasion (as compared to a home invasion) in our small townhouse complex in the Cresta / Blackheath / Northcliff area *[about 10 minutes from here]. *An armed gang of 6 guys, armed with a pump-action shotgun and Z88 9mm pistol rammed our security gate and methodically, starting at the gate, broke open the unit doors with picks (using the working end as a crowbar) and took all electronic goods they could lay their hands on. There were mainly women at home, I being the only man here, working from home. People with threatened and held at gunpoint as they forcibly stripped homes of phones, computers, TV's and anything that could be easily fenced. My dog and I were at the end of a shotgun as they stripped me of my watch, iPhone and pocket knives, before ransacking our townhouse before moving on top the next unit. My neighbour is a young woman and she clung to me, crying, as they broke down her door, taking only her laptop. She had a brand new loan car parked where we were forced to stand outside my front door and her keys on her kitchen counter top and she was worried that the car would be taken, which it was not. I was the only person with peace of mind and clarity to recall the make and registration number plate of the Hyundai SUV used inside the complex to ferry stuff to the gate to an awaiting pickup truck outside onto which all the stolen goods were loaded. Only 2 of the 12 townhouses were not robbed, in a period of about 17 minutes. Contact and SAPS in Linden (we do not fall under that jurisdiction at all but Cortac *[a private security company] *works with them) were the first real responders. No other police contact numbers worked (10111 and other local police numbers tried by various residents) and it took about 35 minutes after the event before the SAPS arrived. The SAPS *[South African Police Services] *are not geared at the best of times and this event was too big for them and they stumbled around, shell-shocked by what had happened, not really instilling any assurance into the traumatised residents.
Many residents did not sleep at home last night as the trauma and fear was too great for them. Many had broken down doors that could not be closed and/or locked and those with children were naturally affected more as they were trying to shield and protect their children from the incident. So I will be off line for a while until I can get back online on social media, mail and phone again (only my old trusty iPad was spared ...) All I can say is, please be vigilant and do not assume you and your family are safe. *26.11.2021, at 5pm.
24. NICK LUSCOMBE (Tokyo, Japan)
03:27:50 Nogawa Park, Tokyo
16.1.2022
25. CHRIS CUTLER (Skopje, Macedonia)
03:33:26 Orchestra Tuning
During rehearsals for Nikola Kodjbashia's Explosion of a Memory.
26. JEREMY WEXLER (Krakow, Poland)
03:38:19 Hallway Academy of Music, (Krakow)
Where many can be heard people rehearsing at once, Krakow 25.1.2022
27. NICK DIDKOVSKY (New York, USA)
03:48:12 Hallways
Taking a slow walk down the hall where I work, stopping at a few machine rooms, refrigerator units, elevator, down into a very reverberant entrance. The whistling you hear at the beginning and end happens on cold days. The metal rumbling and conversation you hear toward the end is a large liquid nitrogen tank being rolled down the hall
28. CHRIS CUTLER (France)
03:55:28 Gallery
29. CHRIS CUTLER (Newark, USA)
03:58:48 Newark Airport
30.ALESSANDRO MONTI (Mestre, Itay)
04:01:37 Autumnal Splendor
Parco del Piraghetto, Mestre-Venice
You can hear:
me walking on dry leaves
ducks on a pond
a fountain
my water bottle
passing airplane
metal sound sculptures for children
Air
I used a Zoom H2 next handy recorder in stereo, special thanks to Betty Montino
22.11.2021 at approx at 3pm
soundcloud.com/fileunderoblivion
31. CHRIS CUTLER (USA)
04:08:01Boarding Flight to Mexico City
32. ETIENNE CONOD (Zurich, Switzerland)
04:17:17 In Maas
33. MARY HARRIS HOY (Orkney, UK)
04:32:33 Civic
Orkney. A place where I work voluntarily, picking up plastic from our beautiful beaches. This sound track is of me and my two friends sitting on the beach after filling a few sacks and sharing a chocolate orange. We are watching the sunset over the sea on a lovely calm winters day and just enjoying being together. They didn't know I was recording.
34.THOMAS DIMUZIO (National Forest, Puerto Rico)
04:37:31 El Yunque Rainforest, Puerto Rico
A morning rain slowly subsiding in the El Yunque National Forest. 10.4.2010
thomasdimuzio.com
35. ED BAXTER (Lancing, UK)
04:54:58 Phone at the office
36.THOMAS DIMUZIO (San Francisco, USA)
04:59:37 Audience at Gray Area, San Francisco
Preshow audience chatter at a Negativland and Thomas Dimuzio performance at the Gray Area/Grand Theatre in San Francisco, CA. 17.9.2021, at 7:45 pm.
thomasdimuzio.com
37.CHRIS CUTLER (Puebla, Mexico)
05:14:23 In the Park
38.RENE LUSSIER (St. Jacques le Majeur Wolfstown, Canada)
05:25:15 Studio
Mixing session for my next album. It sounds like 2 men working on a wood structure,
trying to figure the right dimension...
39. EDYTA JARZAB (Warsaw, Poland)
05:42:34 Demo.
In the middle of a street demonstration, a second after a gas attack, offering and organising help for the injured.
40. KNUT AUFERMAN (Kassel, Germany)
05:49:34 Documenta.
Excerpt from the sound-check of a broadcast, using a wireless dummy head, at the RuruHaus, central venue of this year's Documenta fifteen art exhibition in Kassel, 30.11.2021
41.CHRIS SCIACCA (New York State, USA)
05:54:13 Thunderstorm Mount Sinai
Summer 2019.
42.CHRIS DI LAURENTI (New Jersey, USA)
06:03:25 WFMU Wind
In what seems now like a former life in the 1990s and 2000s, I toured, performing and presenting my field recordings, soundscape compositions, and phonography at bars, colleges, concert halls, radio stations, and festivals. WFMU Wind was recorded during a break between sessions for Kurt Gottschalk's Miniature Minotaurs program on WFMU, a beautifully freeform radio station streaming online at wfmu.org.
43. CHRIS SCIACCA (New York, UK)
06:17:29 Blydenbourgh County Park
Omni-directional lab mics attached to my car driver and passenger side windows in a 6 foot separation, driving around the park, stopping for birdsong.
44. HIDEAKI HINAGO (Oita, Japan
06:26:43 Beppu
Chinese Restaurant Gahou in Beppu Oita Japan
22.02.2017 Microphone: Sennheiser MKH416 (mono)
45. CHRIS CUTLER
06:32:24 Mystery Recording, mystery location
46. PHILIPPE GLANDIEN (Berlin, Germany)
06:35:28 Music Store
Strolling through Just Music, in Berlin, all 5 floors.
47. CHRIS CUTLER (Halle, Germany)
06:48:53 Halle
48. FATERN (Hamanako, Japan)
06:54:16 Freshwater lake Hamanako
fatern.com
49. JO HUTTON (London, UK)
06:58:54 Compost
West London compost heap, with background effects as well as compost.. i.e underground critters making soil and engaging with my geophone mics.
50. JON LEIDECKER (California, USA)
07:12:55 Rain
On my sunroof in the Olympic rainforest as I'm driving to a residency. detritus.net/wobbly
w0bbly.bandcamp.com/album/popular-monitress
51. AMY DENIO (Seattle, USA)
07:21:58 Alki Community Centre in West Seattle, Washington USA
52. JEAN-HERVE PERON (France)
07:29:18 Rake Gravel
Rattisser le gravier, at Le Vieux Moulin. As we had not come to Le Moulin for over half a year, the gravel at the entrance alley was covered with laurel leaves, olive tree leaves and linden leaves .. they had to go unfortunately. I was so excited about raking the gravel and making it visible again that I almost forgot to record from the beginning .. when the leaves are gone, the gravel sounds harsher …and there is no real need of changing the speed or the raking strokes .. still I love it .. my body gets exhausted and my mind starts to wander
53. SIMON EMMERSON (Brighton, UK)
07:34:15 Concert chitchat
54. FATERN (Nara, Japan)
07:24:40 Cicada, Nara
fatern.com
55. SARAH WASHINGTON (Wittlich, Germany)
07:49:54 Frogs and bats
Outside Wittlich train station. 16.04.2011
56. JONAS VOGNESEN (Oita, Japan)
08:04:24 Convenience store, Oita city
Making photo copies and scanning. 20,12.2021
57. TOSHIAKI SUDOH (Tokyo, Japan)
08:12:37 At Work
I operate a computer while wearing earphones, and write notes on a piece of paper while playing an unplugged bass. This is how I learn and prepare the songs of the artists I support. 13.1.2022
58. CHRIS CUTLER (Mirepoix, France)
08:22:36 Mirepoix Square cafe
17.05.22
59. Y. UTSUNOMIA (Osaka, Japan)
08:31:51 Fig field
I live in the suburbs of Osaka, and my house is surrounded by fields, factories and burial mounds. There is a fig field in the neighborhood but in order to prevent birds from eating figs there are countless poles standing in the fig field and the tip is covered with an empty beer can, and when the wind blows, they ring. I started recording a few minutes before noon on one day of this year's New Year. Noon sirens and chimes can be heard from distant schools and factories. The air is a fluid, and the wind does not blow everything in front of you, it flows like water, but the listener's hearing tells you where the empty beer can is. Can be done. When recording, it is normal to use a windshield because the wind is often an obstacle, but in this recording I did not use a windshield and devised so that I could feel the wind. The microphone I used for recording was a dummy head microphone named "Yoshimi" equipped with a replica that imitated my pinna. Please listen with headphones if possible.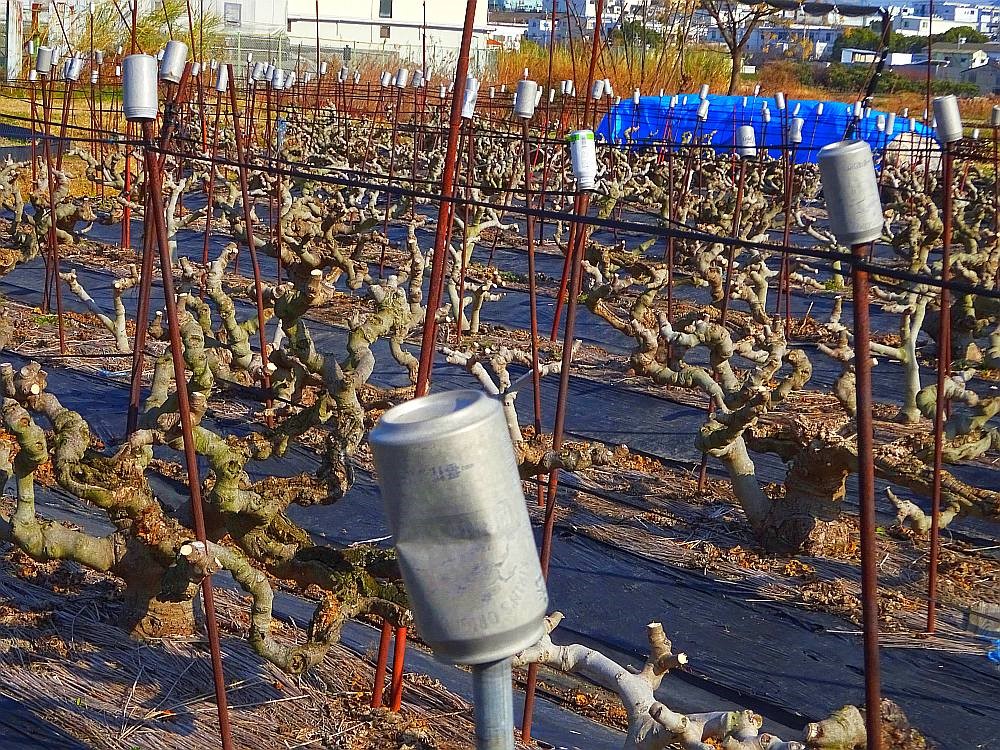 60. ILDA TERESA DE CASTRO (Lisbon, Portugal)
08:45:49 Cry at Christmas
Roosters don't usually crow at this hour, nor have they been heard of lately. Thus, I understood and felt this compulsive singing/crying that was heard in the distance with the windows closed, as an angry lament for the lack of some of the family's birds removed from the poultry house for Christmas or New Year's dinners. The place is my house in the centre of Lisbon, an apartment overlooking the city and the Tagus river, in the neighbourhood of which is a small farmland with a capoeira.
61. JON LEIDECKER (Los Angeles, California)
08:50:44 ipads
Four ipads, with pitch tracking apps feeding synthesizers, all placed next to each other, creating feedback loops. Occasionally I would change a synth patch, but all the note choices are the pitch trackers extracting note values out of what they hear, so I'm not really participating. If it sounds like something's listening, it sounds like music.
detritus.net/wobbly
w0bbly.bandcamp.com/album/popular-monitress
62. BRUCE ODLAND (Croton on Hudson, USA)
09:00:38 Brinton Brook Pond
Frog chanting, binaural recording while circumnavigating the pond walking quietly. Springtime, 2021.
63. MARK LOCKETT and KATE HARDY (Chouzé sur Loire, France)
09:11:30 Garden
64. KATO HIDEKI (New York, USA)
09:21:16: Green-Wood Cemetery
Green-Wood Cemetery, Brooklyn, at the monument Alter to Liberty and a statue of Minerva, the Roman goddess of battle and protector of civilization. The monument commemorates the Battle of Long Island (August 27, 1776 (the first battle fought by the US as a nation) and Minerva faces the Statue of Liberty on Liberty Island. The spot is also the natural highest point in Brooklyn. 02.02.2022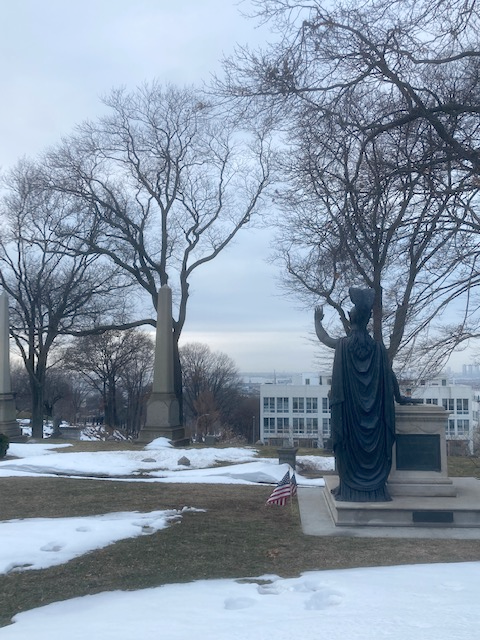 65. JEREMY WEXLER (Wrocalw, Poland)
09:39:36 Wrocław Old Town
Street ambience, church bells 12.12.2021
66. KNUT AUFERMAN (Ürzig, Germany)
09:49:52 Drain
Rain drops inside a temporary drain pipe. 08.01.2022
67. FATERN (Czech Republic]
10:03:45 Czech Signal
fatern.com
68. FATERN (Czech Republic]
10:04:48 Czech Child
fatern.com
69. TIM SCHWARTZ (Fort Collins, USA)
10:05:37 Work
Micro Designing a CD
Fort Collins, Colorado. USA 23.11.2021
70. GUY HARRIES (London, UK)
10:13:53 Lockdown walk
71. CHRIS SCIACCA (Bosham, UK)
10:24:12 Wedding bells
Wedding bells in Bosham from Holy Trinity Church.
72. EDYTA JARZAB (Rotterdam, Holland)
10:28:36 Rain drops
In the garden, recorder in a tube, near to Rotterdam Port
73. YUMI HARA (Honshu, Japan)
10:38:39 Mt. Osore-Zan 02:45
Volcanic hot springs, Crows, Birds and footsteps in a sacred mountain in Northern-most Honshu, Japan
yumiharacawkwell.co.uk
74. YUMI HARA (North Japan)
10:41:11 Station Bento Seller in North Japan 01:10
yumiharacawkwell.co.uk
75. YUMI HARA (Japan)
10:42:17Japanese ATM
yumiharacawkwell.co.uk
76. WARRIC SWINNEY (Johannesburg, South Africa)
10:42:57 Chicken Courage
The following evening after my swim, I decided to go out and buy a free-range chicken for my dinner—grain fed and lovingly raised and fairly killed for my consumption. They way to do it is to cook it over coals (also to save electricity as we've been ask to do, by the collapsing government; also it's a lovely mild evening) Woolworths (Marks 'n Sparks in UK) are apparently are the only providers of free range lovingly clubbed chicken that one can trust so I go there to buy it and soak it in salt for a few hours to tenderise it and then wrap it in silver foil (shiny side in) and chuck it on the coals. It'll take a few hours so I decide to record the evening with its crickets and suburban hum as a follow up to the day time recording. I fetch my machine, set it up and leave it for 15 minutes. I go into the cottage and carry on listening to my PDF of Damon Galgut's new novel, The Promise and think that I'm far too far away for the sound to pick up. On listening back to the recording I hear that there, indeed, is some bleed through from the room; a faint tinny voice at around 9 minutes in. This is the Apple Voice on my iPhone, which because of my bad eyesight, I use to listen to novels and literature. I have chosen the female South African voice to read it (Tessa) and have schooled it in pronunciation over a period of about three years. You can hear all the way through the sizzling of the chicken and the neighbour's dog that seems to bark the whole fuckn night, every night. How do they sleep with it? At 16:11 you can hear my alarm go off and I walk (in plastic flip flops) to fetch the machine and turn it off. The chicken is smelling quite well done at this point so I decide to turn it over first then pick up the recorder and then head back into the cottage; closing the steel gate behind me and locking it.The words coming from my machine at this point are remarkably coincidental, but inaudible. From Donna Haraway's Cyborg manifesto: "Phallogocentrism was the egg ovulated by the master subject, the brooding hen to the permanent chickens of history. But into the nest with that literal-minded egg has been placed the gerro of a phoenix that will speak in all the tongues of a world turned upside down." You'll have to take my word for it. 24.11.2021. 8:00 pm (This you need to listen in headphones to follow)
77. KEITH MOLINE (London, UK)
11:00:15 Alarm
Walking towards an alarm, London SE19, Jan 22
78. PETER BLEGVAD (Shepherd's Bush, UK)
11:04:33 Shepherd's Bush Green
79. MARY HARRIS HOY (Orkney, UK)
11:13:15 Orkney Wind
Orkney weather today: storm force 10 gusting 11. I'm cowering behind the shed while the wind rages through the trees and the sea is boiling white. We've had 24 hours of this and the folk are all hunkered down till it blows through. Well most of them.
80 . FATERN (Toyama, Japan)
11:20:07 Insect Toyama
fatern.com
81. ILDA TERESA DE CASTRO (Lisbon, Portugal)
11:22:14 Dog and Fowl
From my apartment in the centre of Lisbon. 01.07.2021
82. YUMI HARA (Japan)
11:24:03 Thunder and Rain in Japan
yumiharacawkwell.co.uk
83. YUMI HARA (Kyoto, Japan)
11:33:08 Kiyomizu-Dera Temple Big, Long Bell
yumiharacawkwell.co.uk
84. LUKAS SIMONIS (Rotterdam, Holland)
11:35:01 Worm
Recorded on a Zoom H4N with OKM II binaurals
85. BRIAN WOODBURY (Los Angeles, USA)
11:37:53 Work.
Listening to a mix, and then preparing, editing and mixing another song in my studio, etc. 4.1.2022
86. JON ROSE (Alice Springs, Australia)
11:57:47 Shovelling rocks
Into a wheelbarrow in our yard (and dumping them further back in the garden), Alice Springs (Mparntwe), Central Australia, a place quite removed from most human activity (except the US spy base near by at Pine Gap). 20.11.2021.
jonroseweb.com
87. MASSIMO SIMONINI (Vignola, Italy)
12:02:36 Family at work in the kitchen
With television, other media and kitchen equipment full blast while Romeo plays and Massimo and Silvia cook.
88. GUY HARRIES (London, UK)
12:08:42 Working at Trinity Laban
Made on my phone from the window at Trinity Laban Conservatory of Music and Dance, capturing the students practising...
89. ROBIN RIMBAUD (SCANNER) (where)
12:14:11 14:10 Studio
My studio operates as both as a music studio and administration, so in this recording I am moving back and forth between my work desk and the studio desk, copying recordings. I decided to move papers around on my desk and tidy up whilst doing 'nothing' so the interruptions are from these. Sometimes this space is very noisy, at others extremely peaceful. 7.12.2021 at 14.10
90. NICK LUSCOMBE (Tokyo, Japan)
12:21:02 Making Radio, Tokyo
17.1. 2022
91. ALESSANDRO MONTI (Mestre, Italy)
12:24:34 At Work
You can hear:
children screaming in the schoolyard nearby
a woman talking to an old relative: "do you want to sit down or you prefer to walk?"
me getting back home (the work place)
various doors opening and closing
a long elevator ride up to the 9th floor (I love this)
me getting inside my apt
washing my hands
opening the window (outside a man immediately says to another person: "buongiorno! I work" in perfect timing!)
soundcloud.com/fileunderoblivion
92. FRANK SCHULTE (Koln, Germany)
12:29:45 Studio Editing
Recording in my small studio in downtown Refrath in January, editing a track I produced with David Moss (on the Goldstein Variations).
93. IRENEUSZ SOCHA ( Dębica, Poland)
12:36:52 Work
Home office in Dębica, Poland.
Laptop, web content, phone call.
9.2.2022 at 10:13
dembitzer.pl
ireneuszsocha.bandcamp.com
94. CHRIS BOHN (London, UK)
12:42:04 Deadline
At work on The Wire's deadline weekend for its May issue.
95. CHRIS DE CHIARA
12:47:02 Afternoon drive to the grocery store
Naperville Illinois, USA. 29.11.2021
96. CHRISTIAN DIETMANN (Stuttgart, Germany)
12:56:08 Schlesinger Pub
11.12.2021
97. RENE LUSSIER (St. Jacques le Majeur Wolfstown, Canada)
13:03:52 Studio
98. ANNA RAMOS (Barcelona, Spain)
13:09:04 Museum of Modern Art, Barcelona.
99. ANDY WALL (Northbourne, UK)
13:18:34 Kent Village
Magpies, pigeons, guns, planes…
---
HYPNAGOGIC ZONE
100. CHLOE HERINGTON (Shoreditch, UK)
13:32:35 Sounds at work
Setting up for a VÄLVĒ performance video shoot at the State51 factory space in Shoreditch. 25/11/21.
101. FRANK SCHULTE (Koln, Germany)
13:37:51 Deutzer Brücke
The train bridge to and from Cologne main station in February, live mixing two widely separated overhead microphones, one hanging under the bridge, two on the metal platform and walkway and a hydrophone in the river (Rhine).
102. Y. UTSUNOMIYA (Osaka, Japan)
13:46:40 Ruddy-breasted Crake (night bird) Hikuina
There is a big river in front of the house and in early spring the night bird Ruddy-breasted Crake arrives. You can't see the birds, but it's like a lighthouse of sound. I am recording with a microphone set with a parabolic reflector. I record while moving to the voice. In the second half, you can hear the reflected sound, but you can't see it. The distance to the bird is estimated to be about 40m when it is the closest.
103. TREVER HAGEN (Minneapolis, USA)
13:57:15 Salt
In an abandoned salt-storage building (a giant dome about 30m high, 30m wide) on the Mississippi River. A group of us were finishing mixing an album in a nearby studio in North Minneapolis. We took a break and walked over to the river and went exploring in the dome. 14.10.2021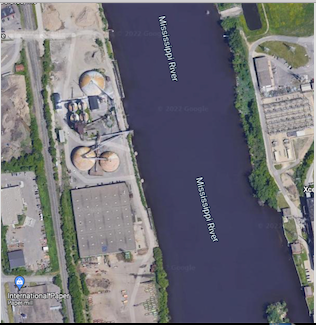 104. ALEX WARD (London, UK)
14:07:32 Traffic
Forest Road Walthamstow 30:04:22
105. PETER CUSACK (Berlin, Germany)
14:10:53 Bernau wind farm, but no wind
Morning, becalmed generator hum, passing helicopter, beautiful bird song. The generator sounds almost stationary there is so little wind. Its hum is quiet and gives space for the lovely bird song. The song thrush at this spot is a virtuoso and the woodlark so melodic – March 24, 8.50am.
---
SLEEP ZONE
106 & 107. CHRIS CUTLER (Deal, UK)
14:21:50 Deal Beach
29 and 30/05.22 at high and low tides.
108. JEREMY WEXLER, NICK VIRZI, BRIAN COOK (California, USA)
15:33:35 Dawn Chorus
Sagehen Experimental Forest, Southwestern Fen - Dawn Chorus:
109. XAVIER GARCIA (Rio de Janeiro, Brasil)
15:47:21 Escarda Selaron
Rio de Janeiro 23.05.22
110. TED RZAD (Oberursel, Germany)
15: 55:16 Oberusal
My California driver's license was only valid in Germany for 6 months and expired on 14 Jan. I therefore had to find another way to the written test location for my German license. I walked from home to the bahnhof in my town of Oberursel which took me through my neighborhood, an in-town sheep pasture, and a babbling brook, then railed to Rödelheim, then another ~45 min. on food through another naturpark *en route *to the TÜV Hessen in the adjacent industrial area of Römerhof-Frankfurt am Main.
111. CHLOE HERINGTON (Salisbury, UK)
16:05:50 On the 29 bus
An unusually busy bus from Salisbury.16/12/21
112. NICK DIDKOVSKY (New York, USA)
16:11:20 Bagel Place
Sitting at a table having breakfast this morning.
113. CHRIS BOHN (Lambeth, UK)
16:26:18 Marsh
A walk along Lower Marsh, below Waterloo station en route to Iklectik (to see their inaugural double piano concert featuring Steve Beresford & Pat Thomas).
114. BILL RIDGERS (Chiswick, UK)
16:29:44 Egyptian Geese
Two and then four Egyptian or Whistling geese arguing in a huge blue cedar in Chiswick House garden. 02.02.22
115. ED BAXTER (Lancing, UK)
16:44:54 Old Salts Farm Road
116. JEREMY WEXLER, NICK VIRZI, BRIAN COOK (California, USA)
16:49:25 Big Sur, Big Creek Cove
California. Waves and Western Gulls at Southern Point. 31.08.2018
117. JEREMY WEXLER, NICK VIRZI, BRIAN COOK (California, USA)
17:05:08 Whale Point
At Big Sur, California. Barn Sparrows. 1.9.2017
118. BARRY LAMB (Leyton, UK)
17:14:22 W aste sorting facility in Leyton E10
The site manager opens up for the day, at a 6am. Doors opening, a shredding machine, switching on, starting the coffee machine, moving various pieces of equipment around in preparation for use. 10.01.2022
barrylamb.com
119. CHRIS CUTLER (Mexico City, Mexico)
17: 23:27 Storm
In the atrium of the Hotel Camino Real Aeropuerto, Mexico City.
120. CHRIS CUTLER (Bruxelles, Belgium)
17:29:30 Bruxelles Midi
121. CHRIS CUTLER (France)
17:36:25 Train
122. SILVIA TAROZZI (Vignola, Italy)
17:39:55 Trumpet Practice
Trumpet is one of my preferred instruments ever! I thought to learn when I'll be retired but the pandemic accelerate the process...I bought one in UT and for the moment I have a lot of fun blowing into it and listening what happens. ...That could also be a credit for the recording: I like to explore instruments that aren't mine (violin) and I had a lot of fun blowing into a trumpet in UT and a toy trumpet and listening what happens. All the sounds are welcome, no judges in my living room!" 3.12.2021, at home, in the late afternoon. www.silviatarozzi.it
123. JEREMY WEXLER, NICK VIRZI, BRIAN COOK (California, USA)
17:47:09 Morning song
Sagehen experimental forest, western meadow, at Sagehen creek
5.9.2018
124. YUMI HARA (Yamagata, Japan)
17:55:46 Pilgrims at Yamadera
I went to Risshaku-ji temple in Yamagata prefecture, known as 'Yamadera' (Temple in mountain), which is famous for Basho's haiku:
'Oh, tranquility! Penetrating the very rock, A cicada's voice.' I came across a party of pilgrims there, holding walking sticks with small bells attached as I was climbing a very steep mountainous path to the temple, surrounded by strange shaped rocks.
yumiharacawkwell.co.uk*
125. FABRIZIO SPERA (Rome, Italy)
18:00:28 Works at dawn.
Recorded at my window in the early morning while they were doing works in the street. 23.12.21, at 7am
126. ALVIN CURRAN (Rome, Italy)
18:08:27 Builders
Workmen on a staging outside my window from last April… speaking in Arabic, Italian and who knows what else…. with the accompaniment of a little radio playing Arabic music… alvincurran.com/
127. FATERN (Bali, Indonesia)
18:16:52 Bali morning
fatern.com
128. CHRISTIAN DIETMANN (Stuttgart, Germany)
18:35:28 Work
Open Window, Traffic, Stuttgart,
129. JEAN-HERVE PERON (Schiphorst, Germany)
18:36:49 Rainplay
Regenspiel. Back at home in Schiphorst. Since I was so happy to be back home, I decided to do some garden work. It was raining a little tiny bit which is perfect for garden work... keeps me cool … As I stepped into the back garden I was struck by a "snar" sound, like Morihide Sawada-San does …and a repetitive longer plash .. at first I could not identify these sounds …the splashes were totally new anyway .. I found out what it was…The splashes were caused by a sort of perpetuum mobile, triggered by the rain filling the flexible emergency repair hose (this was supposed to be temporary but it's been hanging for years now) which would at some point bend down and discharge the load of water .. once empty it would bounce up again fill full again etc..etc.. I was *completement** **fascine* ….the snare sound came from rain dripping through a leak in the gutter …I should have repaired this years ago but I love the sound of the drops. 22.01.2022.
130. JOHN OSWALD (Toronto,Canada)
18:48:16 Gardenbirdsfirstsnowfallsundaymorning
Dawn during the first snowfall of the season in downtown Toronto. Predominately heard:
—the recordist's sneeze (i'm trying to muffle my usual outburst in deference to the neighbours @ this early hour)
—birds & squirrels feeding & circulating
—a couple of direct hits on the stereo microphone by wet snowflakes. 28.11.202
John Oswald's record company FONY is releasing & rereleasing sounds of music here: pfony.bandcamp.com
131. NICK DIDKOVSKY (New York, USA)
19:02:41 Crosstown M96
Westbound bus. Recording starts just before boarding bus at Lexington Ave. Getting out at Broadway and entering the 96th street subway stop. The last sound you hear is an approaching subway. 2022-03-30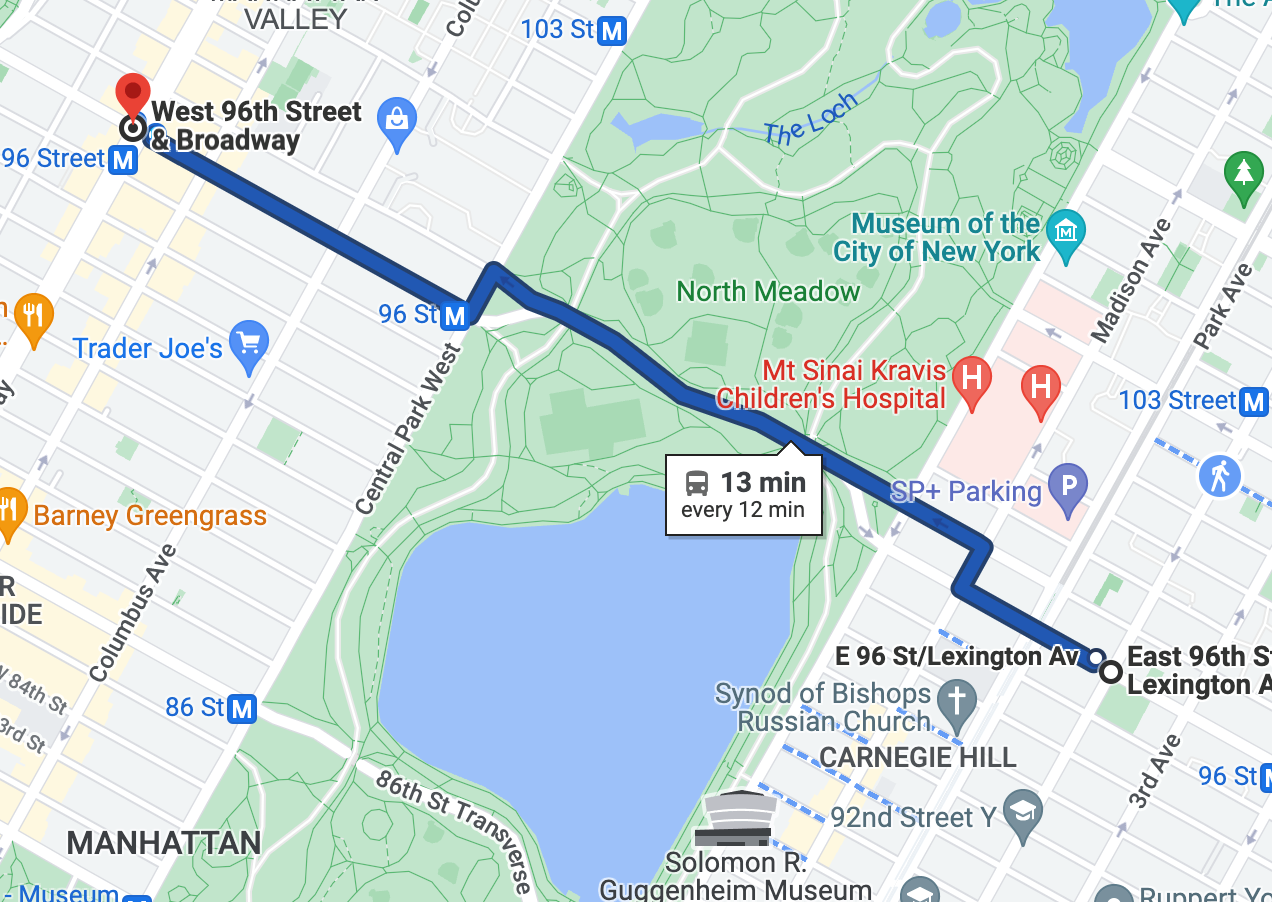 132. NICK DIDKOVSKY (New York, USA)
19:15:21. Subway No.1 Train
Uptown #1 subway starting at 96th and Broadway, riding up to 191st Street. Emerging onto 191st and St Nicholas, where you hear pedestrian conversations. 30.03.022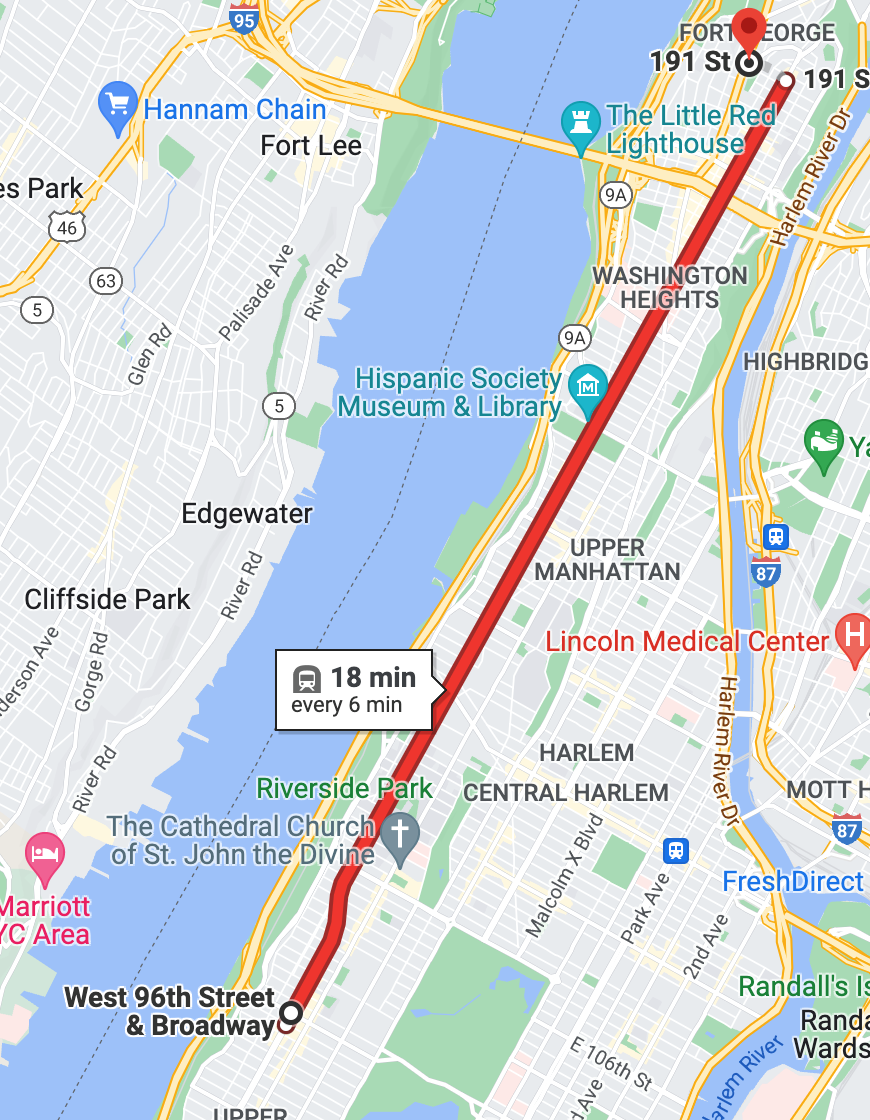 133. BILL SHARP (Colorado, USA)
19:33:05 Wings
- natural and, in the case of aircraft, man made. Outside my studio window, on March 2: Jays, juncos, nuthatches, & woodpeckers are present. The mourning doves have not yet arrived from spring migration, though they very much belong on this recording.
134. TIM SCHWARTZ (Fort Collins, USA)
19:55:47 Middle School Orchestra, Tuning
Fort Collins, Colorado, USA 15.12.2021
135. WILLAM BLAKENEY (Toronto, Canada)
19:59:05 Toronto Truck Demo, Trucker's Voices:
About an hour or so into the demonstration when a couple of transport trailer trucks threatened to push through the police line. The larger group surrounded one police cruiser but the officers inside kept their cool. Later in the day as more and more trucks showed up it turned into a bit of a block party with DJ's and BBQ. There was a trombone player who was adding the odd note to the truck horns on Bloor Street a little west of the main barricades. It turned into something special for about 3 or 4 minutes. I hope no one has problems with profanity. There were some very disturbed people early on in the day who were on the corner by the Church of the Redeemer, so I did a tiny bit of editing to take out the rumbling and jostling noises between the rants. At that point, none of the transport trailer trucks had shown up and there were just a series of people in SUV's driving up and down Bloor Street honking and waving flags. The recordings were made almost across the street from each other, about an hour and a half apart. There was a number of people recording the people on the corner before the protest began, but I have no idea who they were. A number of the individuals had orange toques on, which is usually worn by people associated with Native rights. The protesters were accusing them of being "Antifa" - demonstrating that they have never seen the real thing in action.
136. JEAN-HERVE PERON (Luthe, France)
10:08:23 Wood Chop
HOLZ HACKEN recorded at Carina's "Le Vieux Moulin" in Luthe/ Ardeche/France on January 4th 2022. I am splitting wood in the ground hall (200m2 and 5m height, a large resonating room!). Splitting wood is a necessary occupation as we use wood burning stoves to keep Le Moulin warm in winter. I love to do this work because it is physical, requires concentration, but also leads to meditation and intense perception of movements and sounds. I split wood sometimes directly in the forest and the surrounding noises (trees swaying, birds having fun, eventually people passing by) are more interesting than the actual sound of the splitting which is "absorbed by the open space. Sometimes I split wood in Schiphorst, there the environmental sounds are more familiar (tractors passing by, neighbours saying hello, dogs barking) so that I can concentrate more on the sound of the axe meeting the wood, the wood falling on the paved floor, then the fantastic chiming sounds of stacking the logs. At the Moulin, each stroke of the axe or each fall of the logs is intensified by the natural "large hall reverb" of the ground hall.
137. HENRY KAISER (Ross Sea, Antarctica)
20:15:13 Ross Sea
Working topside on the sea ice New Harbour Ross Sea, Antarctica
(handheld radio comms, helicopter etc.)
138. JO HUTTON (London, UK)
20:27:04 Work
A work day at London Southbank, just recorded on my phone as I'm walking around doing stuff...
139. BOB DRAKE (Bordebasse, France)
20:30:43 Bordebasse
Charlie and Sasha at play. 09.05.2022
140. PETER BLEGVAD (London, UK)
20:37:30 Busker's Soundcheck
Outside the Serpentine Gallery - I don't know who it was, I was walking by, I think the source was hidden from my sight by a high hedge.
141. CHRISTOPHER DE LAURENTI (Washington D.C., USA)
20:40:20 Cannonade
From January 18-21 2017, millions gathered in Washington DC to protest the election and subsequent inauguration of Donald J. Trump. The brief silence before the coda of this unedited excerpt happened in real-time. My memory of those days return in fragments (another reason why I am a phonographer): I may have hit the level button in response to very loud cannonade-like sounds or I may have ducked (what? something, I think) and rolled off the record level of my deck on instinct as I crouched or otherwise took cover. I hope the listener not only hears the polyphonic oral history made in the moment but also ponders the allegorical juxtapositions of resistance, combat, and power.
delaurenti.net Christopher DeLaurenti makes sound works for installations, albums, live performances, and radio broadcasts.
142. CHRIS WANGRO (Woodstock, USA)
20:48:28 Drills
Sanders actually, my instrument is a corded Milwaukee orbital, my accompanist working a Ryobi 18V cordless. I alternate between 120 and 80 grit, and though I can't be sure I believe Dylan was rocking 80 as well. We hadn't rehearsed much, but the piece was fairly simple. I was addressing a 9' Maple slab, Dylan working the finer points of some over-scaled 4"x4" fir balustrades. Recorded live before an ear-protected audience on Northwoods road, Nov 24 2021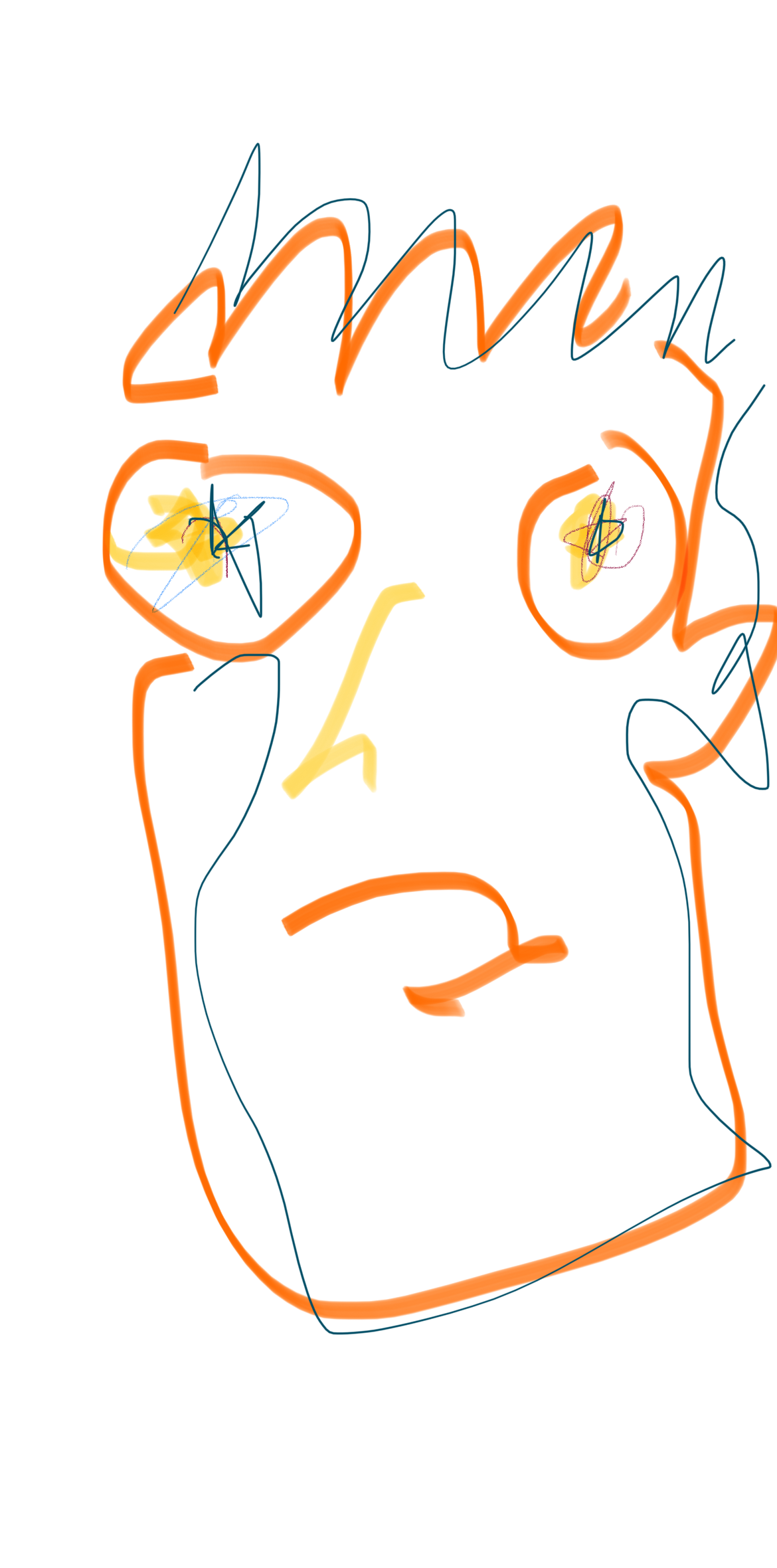 143. PETER BLEGVAD (Kew, UK)
20:56:52 Hive
Walking (with my clacking crutch) around the gently humming installation in Kew Gardens called 'The Hive' - jets on their way to Heathrow roaring overhead every few minutes & birds contributing occasionally. 18.01.22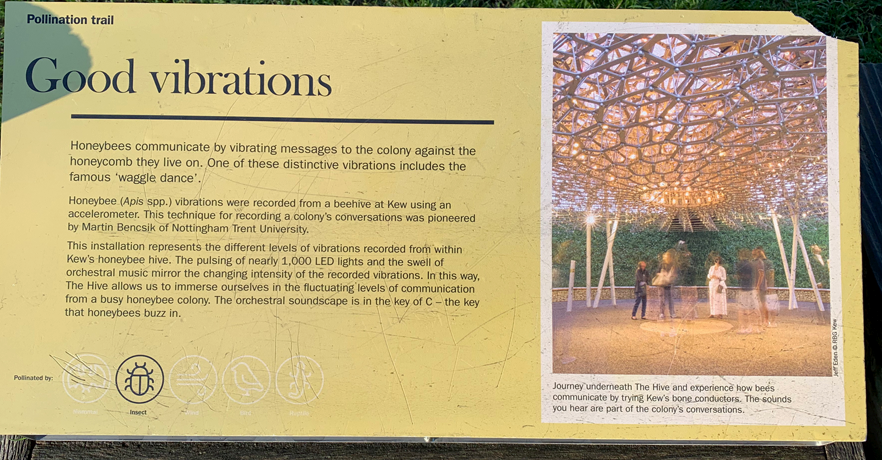 144. STEFANO CHRISTEN (Brighton, UK)
21:03:25 Sound Skaters
Recorded at the Sound Art Brighton Festival in Spring 2022. Skaters with small portable loudspeakers move in and amongst the listening public. Project of the SOUNDER group (a UK/Swiss collaboration).
soundartbrighton.com
145. EM THOMAS(Mirepoix, France)
21:13:41 Mirepoix Cathedral
Easter Monday, during the Jazz festival at 11.42 to 12.00 (midday)
146. WARRIC SWINNEY (Johannesburg, South Africa)
21:31:30 Joburg Summer Storm.
Church St. Johannesburg North. Not much to add here except "pull out your computer from the mains and switch off the internet until its over." Zimbabwean guitarist Louis Mhlanga had his computer fried some years ago during one of these. A direct strike on his house. We were working together on film music at the time. This is a long take because it's so exiting; the storm waxes and wanes and eventually drifts away ending in a Hadeda cry and the cat eating its kibble. 24.11. 2021.
147. BIG BEN
21:59:01 Twelve
Out of the Blue Radio closing icon.
22:00:00 FIN
---
CLOSING CREDITS
Thanks again, and again to all the generous participants who took their time to record these captured minutes without whom…
Additional thanks to Steve MacLean, Doug Kierdorf, Nicola Kodjbashia, Nick Hobbs, Vitor Rua, Bob Homan, Vicky Hutchins, Daan Vandewalle, Gigou Chenevier, Zoran Pantelic and Marek Choloniewski.
A Day in Other People's Ears was finalised, edited and mastered at Studio Midi-Pyrennes, in France, by Chris Cutler and Bob Drake in May 2022.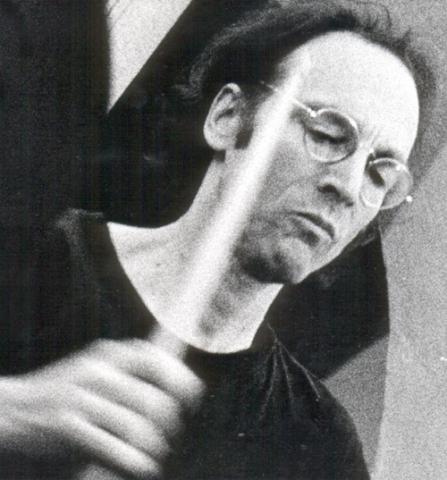 After 10 years in the British experimental group Henry Cow Chris Cutler founded or co-found a series of mixed national groups: Art Bears, News from Babel, Cassiber, The (ec) Nudes, p53, The Bad Boys and The Science Group and was a permanent member of the American bands Pere Ubu, Hail and The Wooden Birds. He has worked with dance, film, hoerspiel, theatre, symphony orchestras and radio, toured the world with his extended electrified kit and appeared in countless contexts as a member of the international improvising community. In 2002/3 he ran a year-long daily soundscape project for Resonance FM in London. Otherwise, he founded and runs the independent label ReR Megacorp, edited the New Music magazine Unfiled and is author of File Under Popular and Not as we Choose - as well as of numerous articles and papers, worldwide. He was on faculty for a while at the Museum School in Boston and lectures irregularly on theoretical and music related topics. He is currently producing an extensive series of podcast talks on C20 music for the Museum of Modern Art, Barcelona (Probes) and has appeared on some 200 recordings.