Wednesday 10 August
from 14:00 CEST until 12:00 noon on Thursday 11 August
Olivia Bradley-Skill
Ceremonies For A Commuter
Ceremonies For A Commuter plays on the idea of a soundwalk. It consists of recordings taken on the way to work, work being freeform radio station WFMU, and the way being a walk of roughly 30 minutes. The broadcast meditates on 3 main themes: (1) what it means to record, (2) walking as an activity, and (3) finding creativity in the mundane realities of daily life.
The recordings take place between December 2021 and March 2022. I began by asking listeners of my weekly radio show on WFMU to send me their own recordings of themselves walking / commuting, and shortly after began to experiment recording my walks to work. Each recording documents an evolution of a recording technique, and I play with this evolution in the sound design, narration, and editing. The walking journeys themselves also vary throughout the broadcast. Sometimes I walk along the Hudson River, other days I move on streets with heavy car traffic, or stick to quieter residential blocks. I even venture into Manhattan on some days and begin to expand into long walking journeys beyond my commute.
I also recorded conversations with different people who approach walking and cities from different backgrounds, which will be peppered throughout. I spoke with Jess Myers, who is an assistant professor of architecture at RISD and host of the incredible podcast Here There Be Dragons, as well as artists-turned-long-distance-walkers Alex Wolfe and Bryan Formals, plus more. These conversations changed how I thought about the task at hand and fundamentally changed how I thought about my body moving throughout the landscape of Jersey City.
In the end, this broadcast is a restless pursuit. It's a series of experimentations and explorations. It's about a desire to transcend the isolation and despair of both COVID-19 and cold, long winters. Maybe it's the culmination of the last two years, but this winter in particular weighed heavily on me. These walks helped me find peace.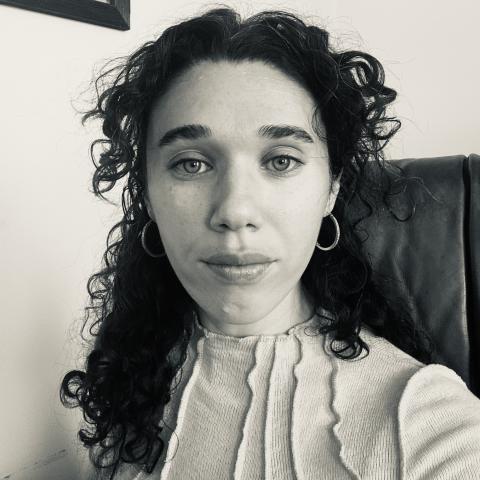 Jersey City based radio DJ, sound designer, and experimentalist Olivia Bradley-Skill is the music director at WFMU and the host of its weekly, genre-bending show, Radio Ravioli. Her immersive three-hour program combines carefully curated new releases and vintage music with improvised sound collage, live performance, and thoughtful conversation.