Wednesday 22 June
from 14:00 CEST until 12:00 noon on Thursday 23 June
The Society for Nontrivial Pursuits (S4NTP)
FutureVoices presents: Polyglot Futures
Luxembourg is one of Europe's most polyglot places, with language switching being a practice as common as speaking itself.
The Society for Nontrivial Pursuits has a long history of experimenting with languages as sound and sounds as language, most recently with their FutureVoices radio stream, premiered at CTM 2021, which will form the backbone for our 22 hours of the program. We will expand, interrupt, irritate, and complement FutureVoices with a polyphonic mix of live sound performances, livecoding sessions, multilingual readings, and recent radio art productions by our members. 
Furthermore, we will create special takeover sessions, where we redirect the stream toward sounds, interviews, and atmospheres which our on-location team in Esch collected over the Pentecost weekend.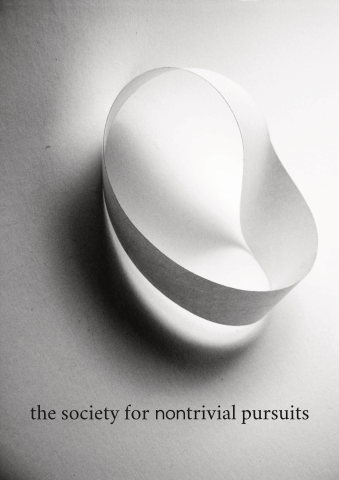 Complex behaviors, whether in feedback systems, chaotic circuits, social systems, and/or computer programs are fascinating objects of study. The Society for Nontrivial Pursuits (students, alumni/ae, and associates of the class Generative Art / Computational Art at UdK Berlin) explores the possibility spaces of such systems for experimental performance. We design, build and program our own audio-visual/other performance systems based on a variety of devices, sensors, analog electronics, and software synthesis. We deploy them in extremely diverse projects, realizing installations, performances, and experiments.