Wednesday 27 July
from 14:00 CEST until 12:00 noon on Thursday 28 July
Chris Weaver & Adam Bohman
Rushy Green Tape Exchange
Talking tapes, audio diaries, sound letters. For the past five years or so Adam and Chris have kept a correspondence using cassettes, mailed to each through the post, documenting and describing their daily lives. Going to concerts, moving house, getting a parking ticket and making music all captured on hand-held cassette recorders. For the Radio Art Zone, they present 'The Rushy Green tape Exchange'. 22 hours (or nearly 15 C90 cassettes) of specifically commissioned cassettes covering a variety of subjects from 'the domestic', 'travel', 'tape landscapes' and more.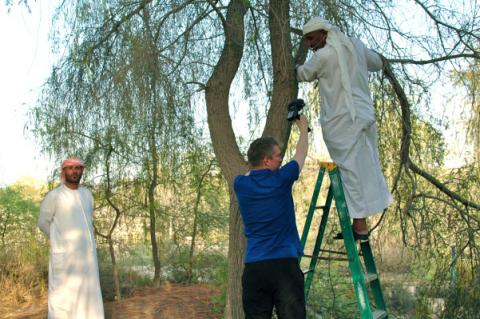 Chris Weaver is a sound artist and performer. He is a founder member of the electro-acoustic ensemble, Oscillatorial Binnage, musical director of the Resonance Radio Orchestra, and one half of analogue tape duo Howlround.
Since 2006, he has been working as an artist duo alongside Fari Bradley. Their work includes an artists-edition record with The Vinyl Factory, and various international group shows and performances. Since 2013, the duo have been a presence on the art scene in Dubai with major commissions for Art Dubai, a long-term residency and solo exhibition. In 2013, Weaver was awarded the BASCA British Composer award for Sonic Art for the work "No Such Object" with Ed Baxter, commissioned for the 2012 Cultural Olympiad.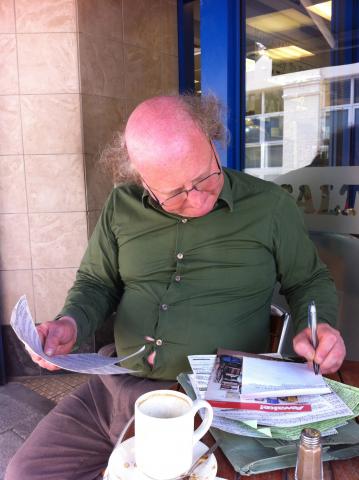 Adam Bohman has been operating on the outer fringes of underground music for decades. Working with home-built instruments, found objects, tape cut-ups, collages, ink drawings and graphic scores. Favouring acoustic sounds over electronics, he explores the minute tendrils of sounds coaxed from any number of non-musical instruments and objects. He is a member of British experimental groups, Morphogenesis, The Bohman Brothers, Secluded Bronte, and The London Improvisers Orchestra. Adam's music is unique and experimental, incorporating Fluxus japery, musique concrete, sound poetry and free improvisation.