Wednesday 3 August
from 14:00 CEST until 12:00 noon on Thursday 4 August
Milo Thesiger-Meacham
Body Edit Mind
Body Edit Mind features audio recordings, original music, sound design, writing, and large amounts of material found online, converted from video into audio-only formats. The first section is about discovery, memorization, and recollection as connected processes which often occur in states of solitude; the relationship between the spoken and written word; learning, improvisation, and scripting. It is also about the role of recording and editing in human perceptions of reality; editing as the modification of choices made by your past self; and writing as detrimental to the human brain, irreversibly changing its function, as illustrated by Socrates in Plato's dialogue, Phaedrus. The project's narrator is alone in a large building which has just been sold to unspecified buyers. They're clearing their belongings and listening to a documentary about the stresses of the estate agent profession when they find a pile of mobile phones and recording devices belonging to the new owners.
The second section is about naming, the role of a namer in saving and uploading media, and names as containers for ideas about personality. I am interested in situations where one place, object, person, recording or feeling has multiple names, causing different perceptions of it to exist simultaneously. I am also thinking about the default names given to files by recording devices – MVI 0456, 3567.WAV, GOPR1923, STE– 0001 etc – which lead to media with identical titles, eliminating evidence of an author and exposing an unseen and unheard part of the internet. And about counting as a form of naming, with its origins in fingers and the human body. The technological capabilities of a recording device inform not only the content captured but also subsequent decisions about naming or not naming material: how easy this is to do or whether it's even possible. A current example of online media free of territorial authorship is the creepypasta, The Backrooms, which has a lore anyone can contribute to and expand.
This section is also about interpretation: the listener receives a constant stream of media with a key component – the visual – removed, and has to unpack and translate what they're hearing into something relatable. I am looking at this state as a form of radio: when you're on public transport, for instance, and you hear the audio of a video you cannot see, and you start to imagine its visual content. With the audience receiving so many similar – but not identical – pieces of audio in quick succession, each listener makes sense of the project influenced by their attention span and ability to edit and construct internal narratives, perhaps after the listening experience rather than during it. Once edited together as a radio work, using only the first 10 seconds of each piece of found audio, it sounds like a single device passing between countless people, places, scenarios, media, languages, and histories.
When searching for unnamed content, I found many recordings of birthdays and other occasions to do with family and time. It is interesting to view birthdays not just as celebrations but as about technology and the giving and receiving of devices – cameras, phones, etc – that can record and alter your perception of the world and the world's idea of you as a recorder, namer and uploader. Recording devices also change how you store experiences. A recording is a tool for reminding as much as remembering, just as writing is said to damage human memory in Phaedrus; Socrates warns that it will "atrophy people's memories" and "produce forgetfulness in the minds of those who learn to use it because they will not practice their memory. Their trust in writing, produced by external characters which are no part of themselves, will discourage the use of their own memory within them. You have invented an elixir not of memory, but of reminding" (275a). In this myth cited by Plato via Socrates, Amon, king of the Egyptian gods, is so scared of the irreversible changes writing would make to the human brain and society that he refuses to let its discovery spread through Egypt.
The narrator in Body Edit Mind tries to communicate precisely where they are, what is happening to them, who and what they have discovered. But without written material – a script (these parts are entirely improvised) – their mind fails them.
Starts on a mountain … ends at midnight. Starts at a concert … ends in a film.

Starts on a speedboat … ends in a storm. Starts on a beach … ends with a shot.

Starts at a nightclub … ends with getting lost. Starts in the air … ends in a swimming pool. Starts at a meeting … ends in a party.

Starts at a race … ends on a farm. Starts in a kitchen … ends in the sea.
Worked into Body Edit Mind are real-world encounters with a plumber and a ticket tout, who play a role in informing the concept. The plumber speaks from memory, retracing the paths of irregular water piping he has uncovered, which map the internal architecture of the building. He recalls how he felt about the job beforehand, the possible presence of rats who might contaminate the water, the fitting of doors and what it was like to complete this task. During recording, he says "edit that" in anticipation of the editing process. He is future-oriented while recording. The spread of editing techniques via handheld devices and free apps has created an awareness that recorded content can be radically changed; it has made editing a decision-making process that people foresee themselves having agency over, which in turn influences their actions during recording. The memory or false memory someone has of their recorded self impacts post-production, and people are reminded of their own selves – of their own brain – when reviewing recordings. I do not view editing as separate from recording but as more of a secondary recording, in which new material continues to be noticed, captured and made real.
The ticket tout speaks about sneaking into music venues illegally, the fraudulent nature of the ticketing industry, which in her life has become digitised, and the ability of mobile phones to give a new personality to their owners. She talks about access and permissions to buildings and keys and passwords, both physical and virtual. These ideas fed into my thinking about how private real estate and public places act as improvised sets for the documentation of life events and also as spaces in which this recorded media is experienced.
Do you remember Dave? Andy?

Who used to live on the ground floor?
I viewed the found material as a mass of concepts and languages: a space in which I could develop my recordings and sound design as direct extensions of each other. Audio of teenagers playing the Midnight Game, afraid of the "midnight man", is worked into recordings of my relatives and pets asleep and the nighttime chirping of crickets. Audio from a scripted home movie evolves into a 'behind the scenes' audio documentary of a film project by artist Neil Luck. Audio from a New York roof repairer becomes a recording of the recent Storm Eunice in the UK. The audio of some mountain bikers getting lost in a forest evolves into a recording of myself at night lighting and putting out a fire. And so on. The project ends with found material woven into a recording of a kayaking journey by myself on the sea, taking cues from the waterproof capabilities of GoPro cameras. Body Edit Mind culminates in an underwater cover of Adele's thematically intercontinental hit, "Hello", with an accompanying music video.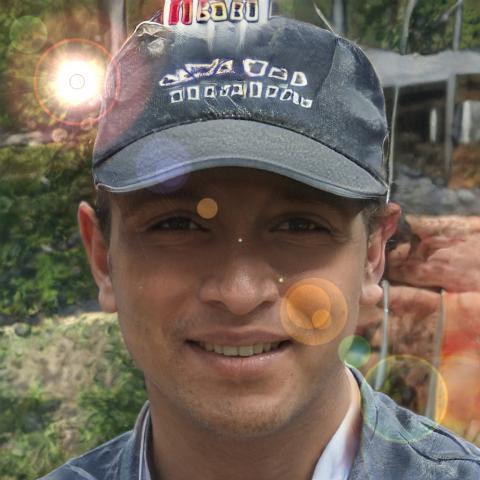 Milo Thesiger – Meacham (b.1997) is an artist based in London. His multimedia work combines text, musical composition, sound design and visual material. He has worked on solo and ensemble projects at Tate Modern, The V&A Museum, London Fashion Week, The Centre for Contemporary Arts Glasgow, Radiophrenia Festival, Cafe Oto, Gaias Garden, Iklectik Art Lab, Radio Revolten, IvyNODE/Tierra Vivente residency and symposium, and Echoraeume, among others. He is also the manager and curator of Resonance Extra, an international arts radio station.