Wednesday 6 July
from 14:00 CEST until 12:00 noon on Thursday 7 July
Billy Roisz & dieb13
global siesta
cycling through 22 time zones in 22 hours, Billy Roisz and dieb13 will do a (live-)remix of radio and streaming sources from around the world. wherever it's between 2pm and 3pm at any given moment, is the acoustic place to be for the two. thus they take us on a hypnosonic journey around the globe. the source material can be radio but also any other audio signal like tv, web-streams like hydrophones from the ocean floor or even seismic data.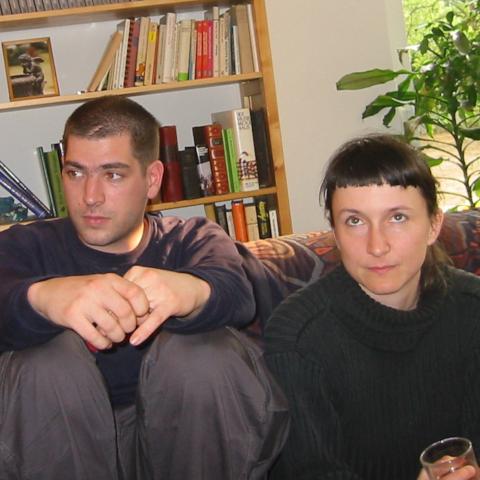 Billy Roisz and dieb13 have been active in Vienna's electronic, improvised, noise music and experimental film scene since the late 1990s. Billy Roisz's work focuses on the links and gaps between visual and auditive perception, using various electronic instruments, electric bass guitar, cathode ray tube TVs, video projectors, synchronators and sometimes computer to generate sound and image. Dieter Kovačič aka dieb13, best known for his turntable music activities and as founder of the experimental music platform klingt.org uses turntables, self-cut vinyls and self written software for his musical works in many different fields.
They performed together at Rencontres International Paris, Bienal São Paulo, Nya Perspektiv (Västeras), 25FPS (Zagreb), BAWAG Foundation (Vienna), FBI (Osaka), Suoni Per Il Popolo (Montreal), Sonic Acts (Amsterdam), Transmediale (Berlin), Sonica (Ljubljana), Unconsciuos Archives Festival (London) among many others.